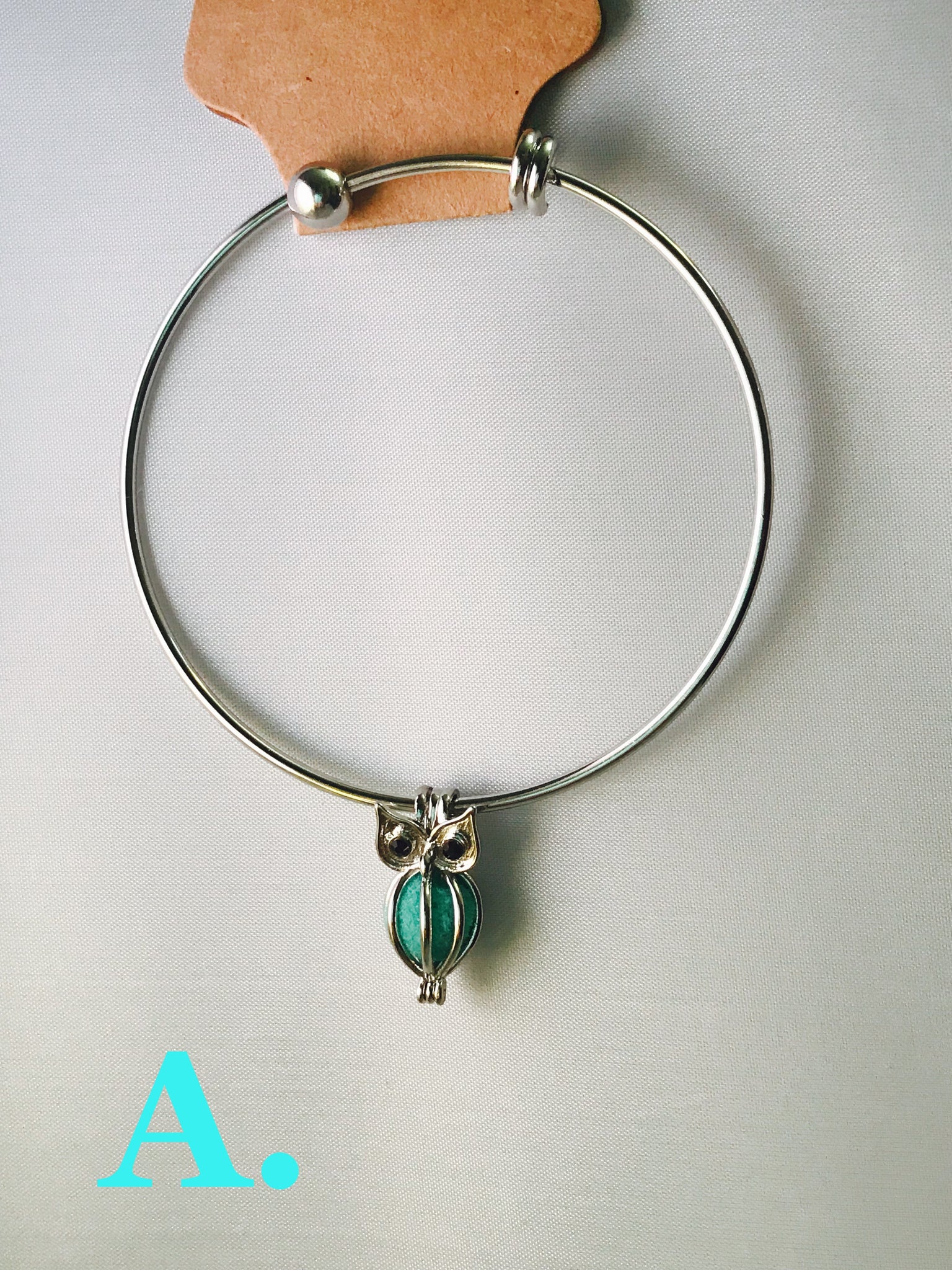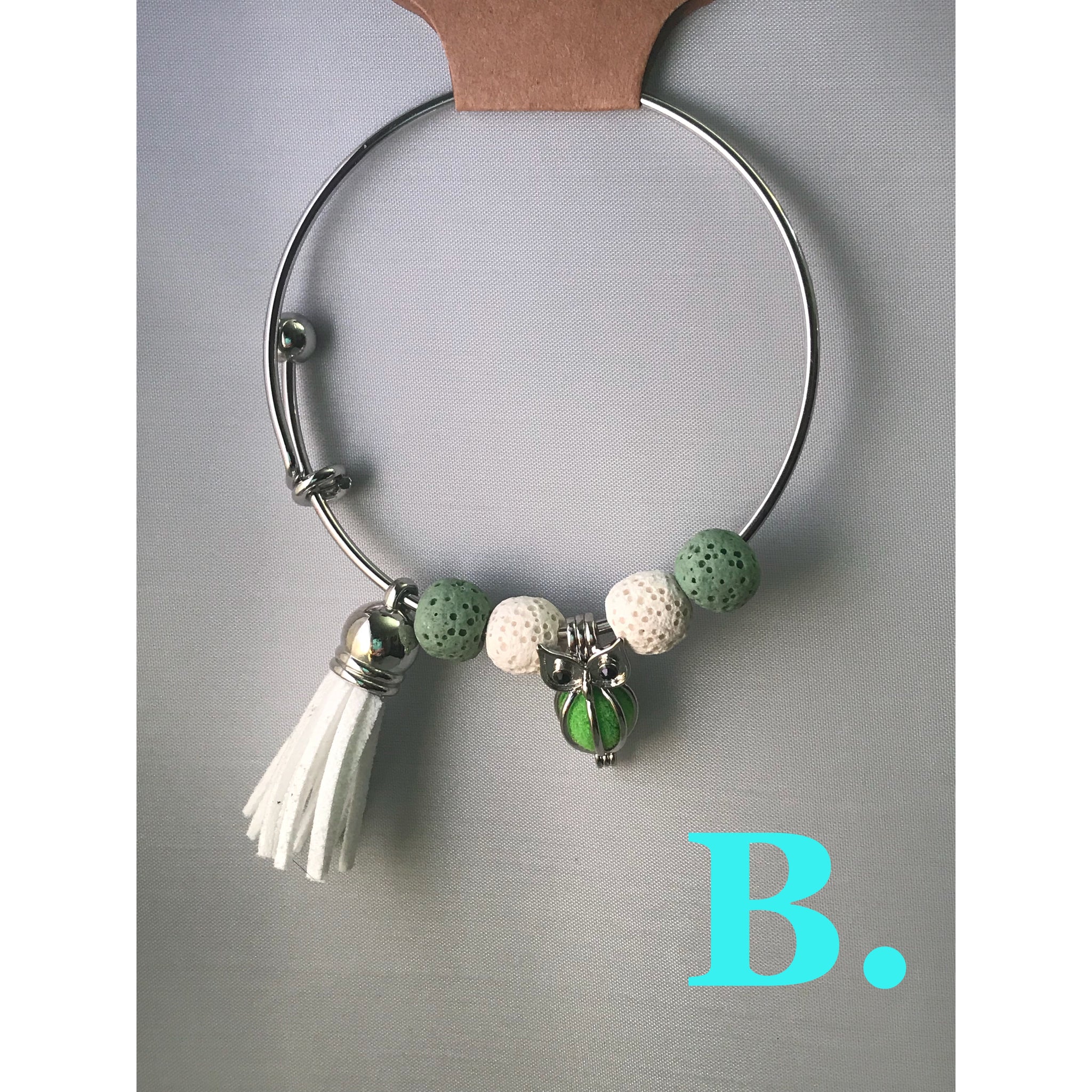 Who, Me? Owl Aromatherapy Diffuser Charm Bracelet
Aren't owls just the cutest? Now you can incorporate them into your aromatherapy with our charm bracelets! They're as good at diffusing as they are cute!
Our 2.6" Silver plated charm bangles are adjustable with a removable ball to add all of your favorite charms!
Each Bangle has a silver plated owl charm with a removable woolen ball that you can swap out for your favorite color! Some styles are accented with lava beads and suede tassels - just add your choice of essential oil(s) to the woolen ball, and lava beads and tassel if you'd like for aromatherapy on the go! Reapply every couple of days as needed.