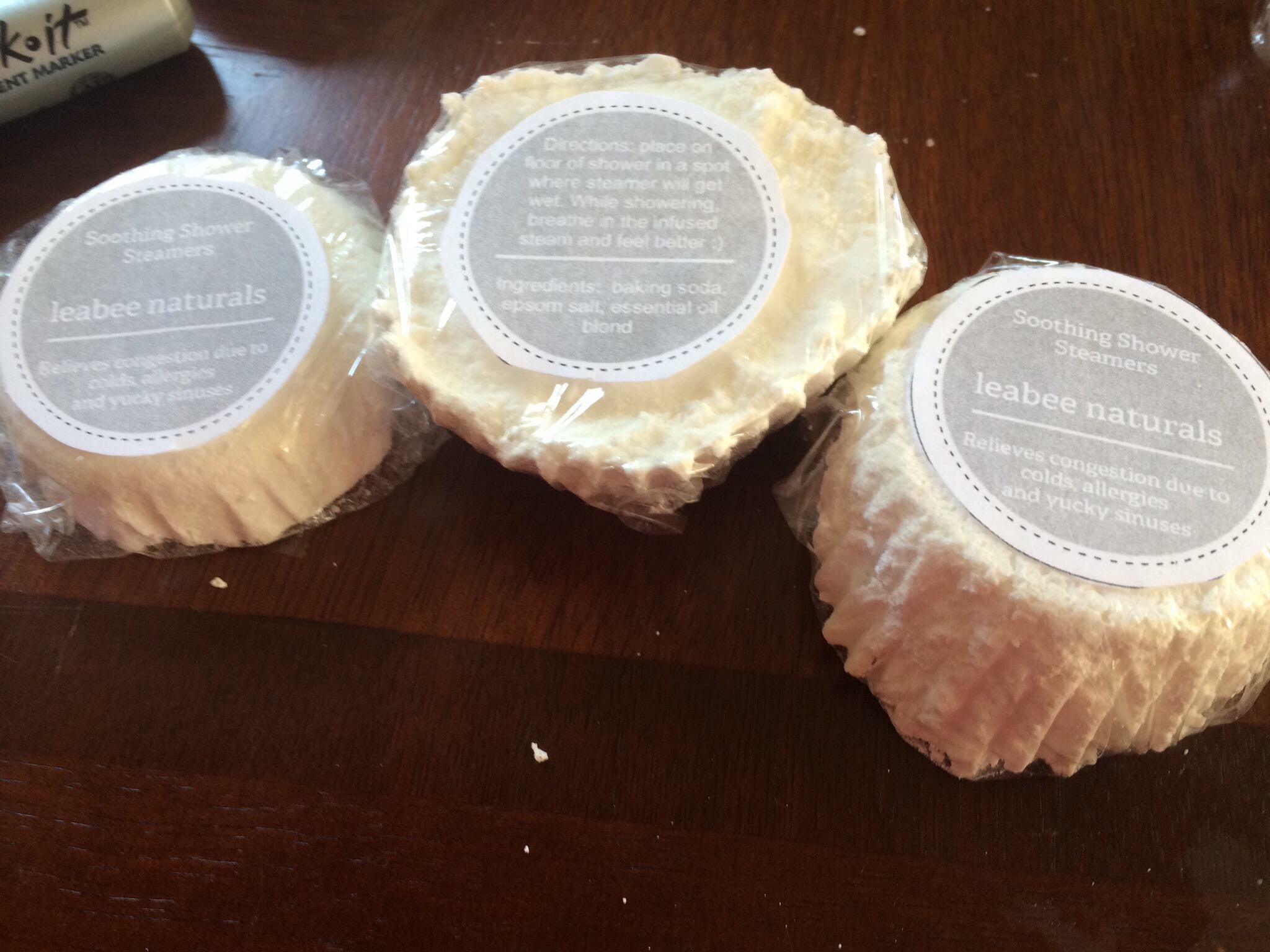 Soothing Decongesting Shower Steamers 2 count - Vegan
These shower steamers are infused with essential oils, menthol and epsom salts to turn your shower into a soothing oasis to ease yucky sinuses and congestion. Great for colds, allergies and sinus problems.
The blend of essential oils also combine invigorating and calming effects to have you feeling like a new person by the end of your shower.
Simply place the steamer on your shower floor where it will get wet, and breathe in the infused steam as you shower. Not for use in bathtub.
Great for care packages, gift baskets and party favors!
Includes two (2) steamers.
consult your doctor if you are pregnant, nursing or have any concerns about using essential oils.
Check out our other goodies! LeaBeeNaturals.com
Instagram: LeaBeeNaturals
Facebook.com/LeaBeeNaturals