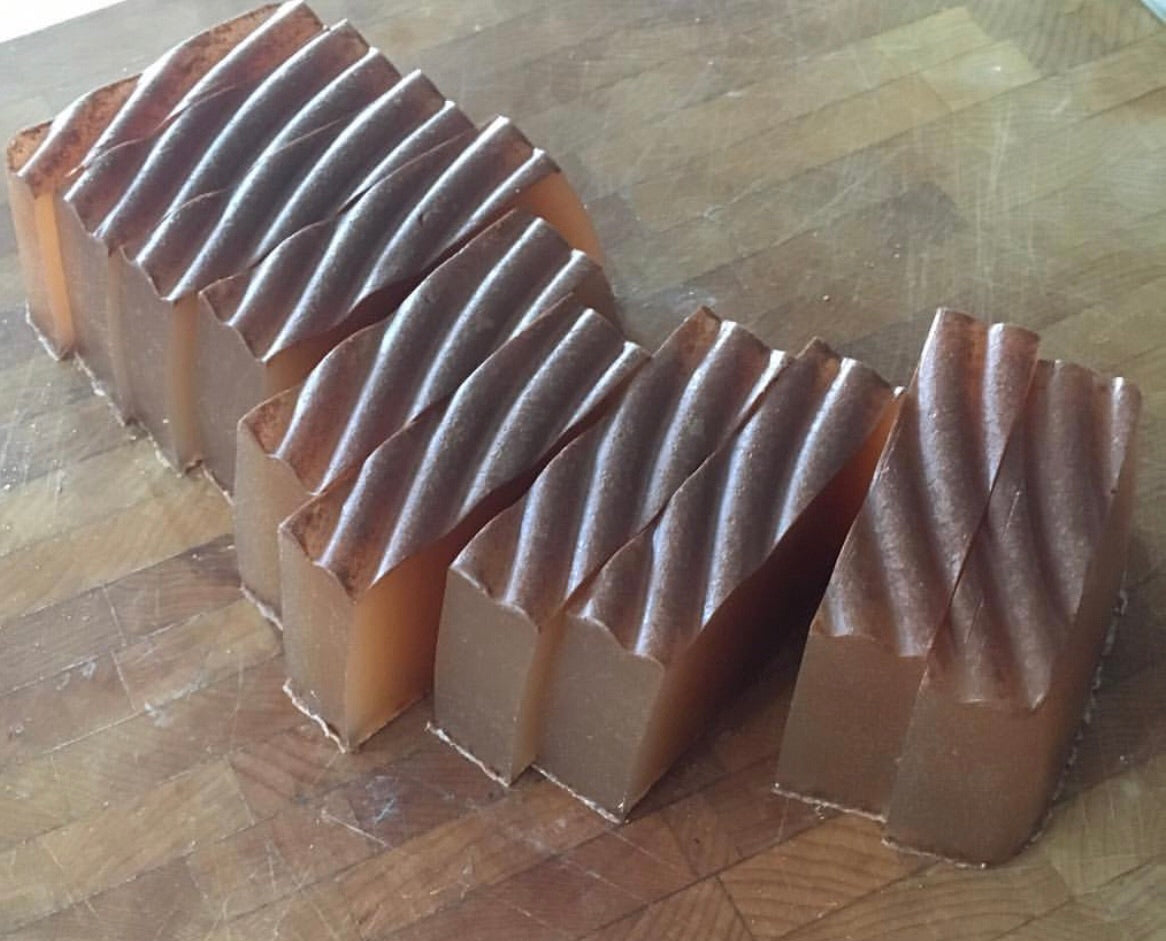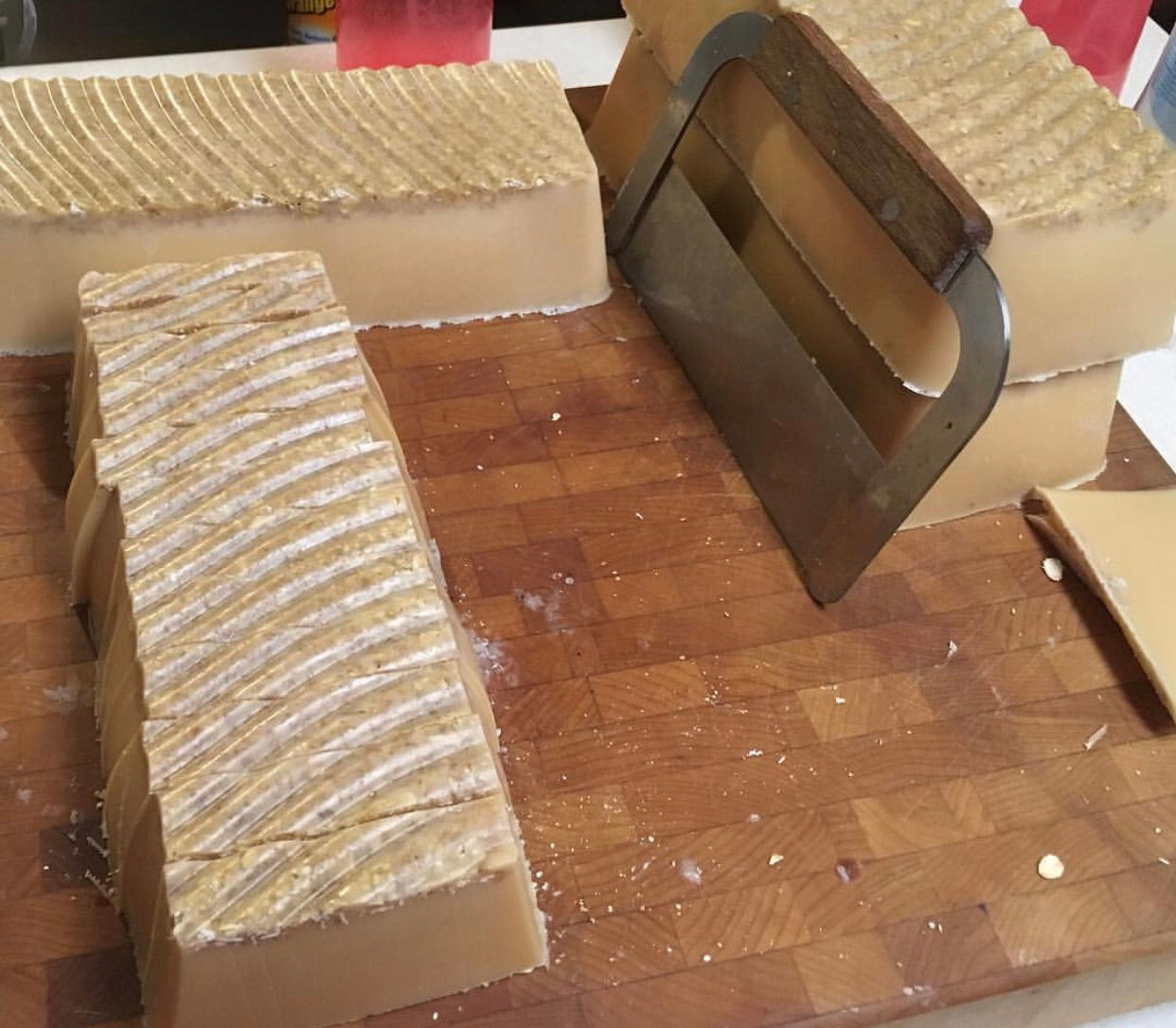 Soap In A Loaf - Bulk Soap Bar • 2.5lbs-party favor • shower favor • gift
After a fantastic dinner with great friends who are also some of my best customers, I was given some great feedback (hey Cyndi!). They love our natural soaps and the fact that they're not made of palm oil, but aren't fans of the plastic clamshells that our current bars come in. So we enjoyed surf and turf and wine during brainstorming...
So now I bring you...Soap In A Loaf! A play on words like Soap On A Rope. If you like soap in bulk, want to slice your own bars and cut down on the packaging, this is for you! You can have your own 2.5lb loaf of handmade soap, wrapped in recyclable packing paper and can be cut down to your specific shapes and sizes. Whether it be for use at home, gifts, shower or party favors, your options are unlimited! Each loaf has an unlimited shelf life, although we recommend storing in an airtight container as the glycerin will attract moisture and sweat given its properties that help keep your skin hydrated.
each loaf can yield up to 8-10 4-5 ounce bars. 
Our Honey Oat and Lavender Orange loaves are a Shea butter base.
Our Roccan Rosie and Citrus Poppyseed are an olive oil base.
Each loaf is made to order and we'll be giving it extra time to cure so shipping time will be 1-2 weeks from when we receive the order.