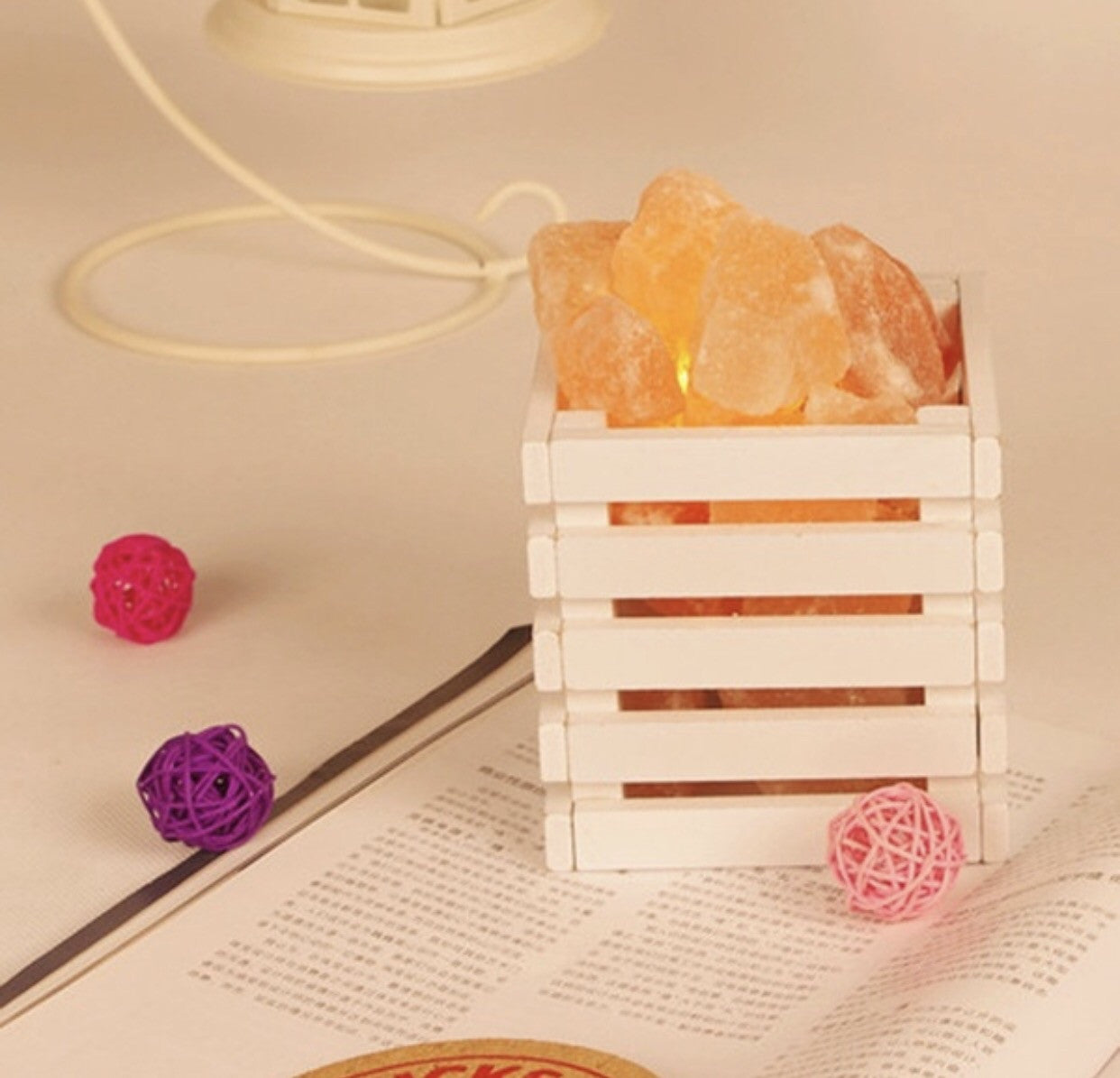 Pink Himalayan Salt Lamp Basket
Now in stock!
These Pink Himalayan salt lamps release negative ions into the air, creating an effect similar to an ionizer, purifying the surrounding air. This process is enhanced by the natural process of NACL resulting in the production of negative ions which eliminate the positive ions which are present in our environment, produced by computers, refrigerators, televisions and more. Thus, these lamps make the air clean, fresh and healthy to live in!
The soothing glow and striking shapes of our Himalayan Rock Salt Lamps will enhance the decor of any room, from home to office! These natural works of art not only look stunning but are known for their enormous benefits to our wellbeing & health.
 Features:
-Salt is in its natural mined form, showing the natural and unique beauty of each piece of rock salt
-Exquisite figure makes the lamp a great decoration for room or office.