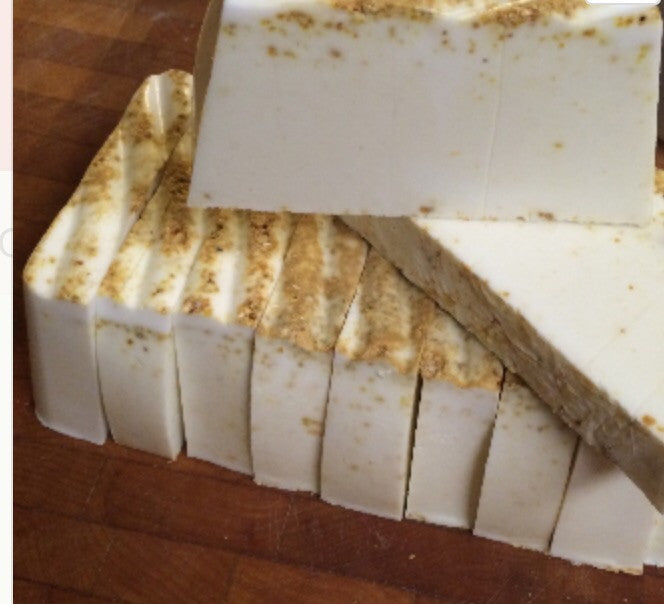 Orange Ginger Shea Butter Soap
Spoil yourself with this delicious Orange Ginger soap! The scent is to die for!
LeaBee has perfectly blended orange and ginger essential oils, dried orange peel and ground ginger into a Shea butter soap that packs insane moisture with a killer scent to awaken the senses. No artificial colors or scents are used, which makes this soap a safe bet for anyone with allergies or skin sensitivities.
Each batch is hand poured, hand cut and wrapped to ensure freshness and quality. Perfect for gift baskets or treating yourself. Each bar weighs approximately 4 ounces.
Check out our other natural soaps and all natural product line in our store! LeaBeeNaturals.com