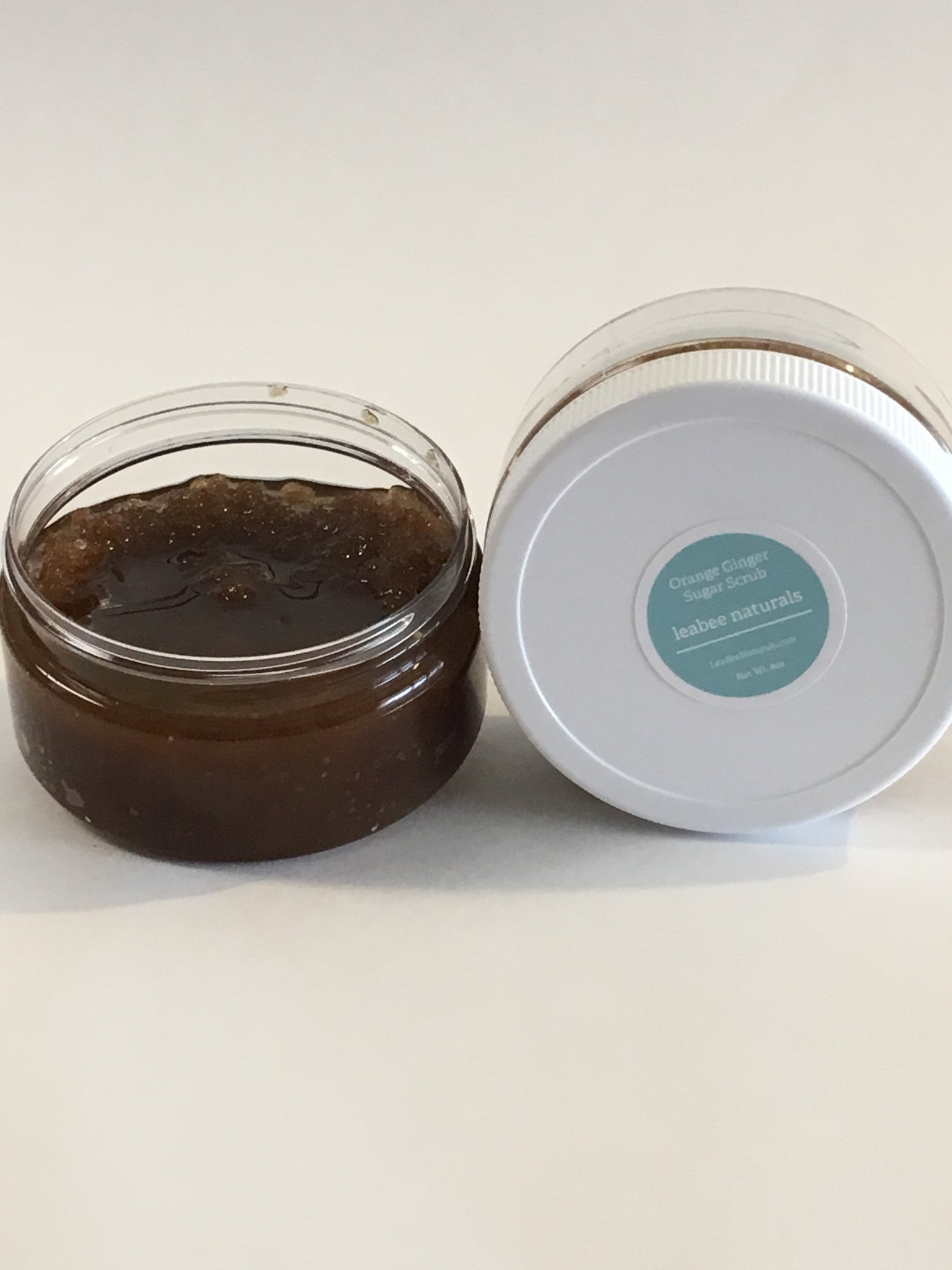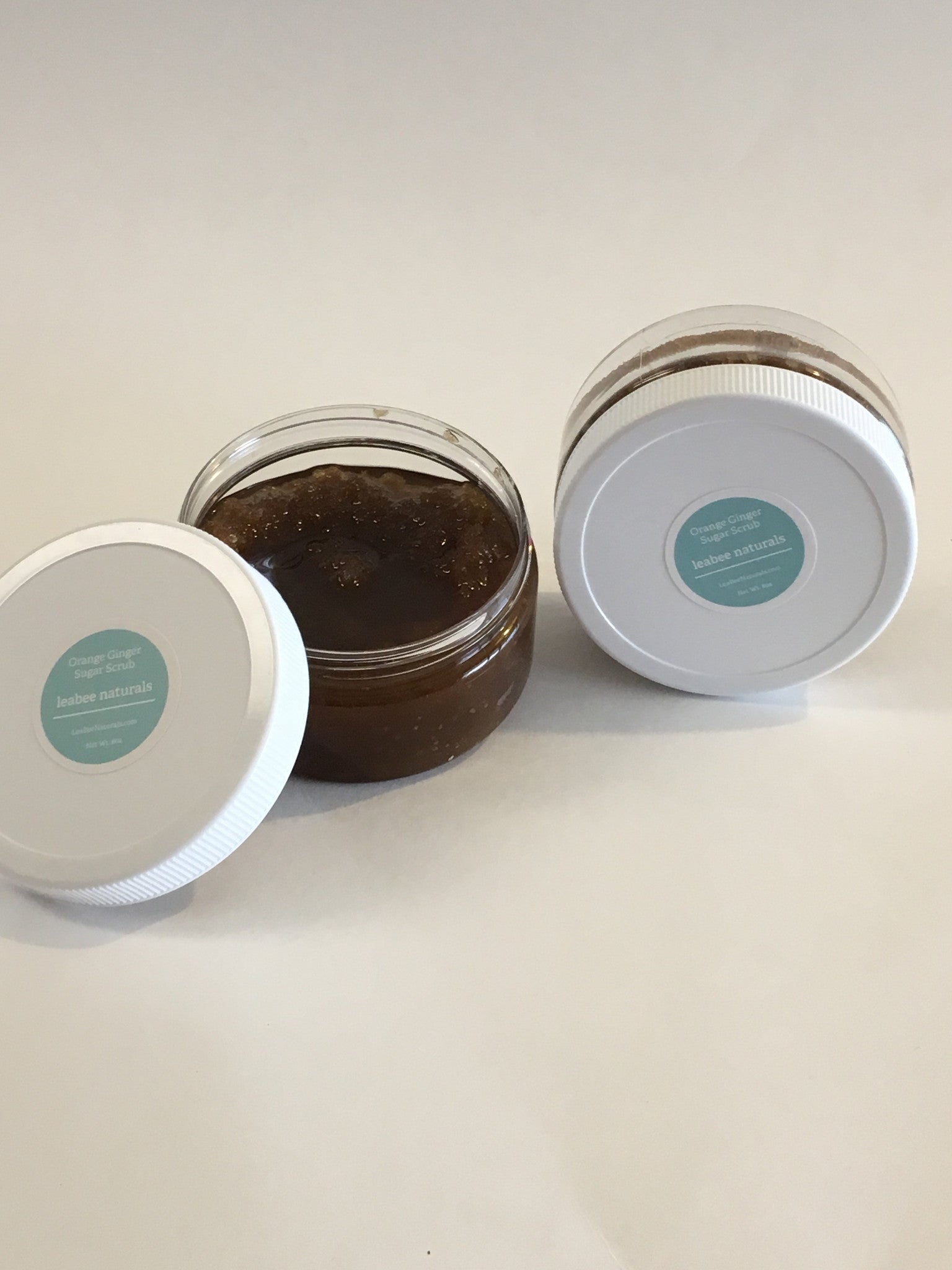 Orange Ginger Exfoliating Sugar Scrub - Vegan
Scrub your cares (and dead skin) away with this our luxurious Orange Ginger Sugar Scrub! Vegan and delicious enough to eat!
LeaBee's incorporated a blend of brown sugar, moisturizing grapeseed oil, ground ginger and essential oils for gentle, all over exfoliation that leaves behind smooth, silky skin. Perfect for keeping the feet smooth in between pedicures!
Directions: apply to area of choice, add a small amount of water and scrub. Finish with a warm water rinse.
Net weight: 8oz