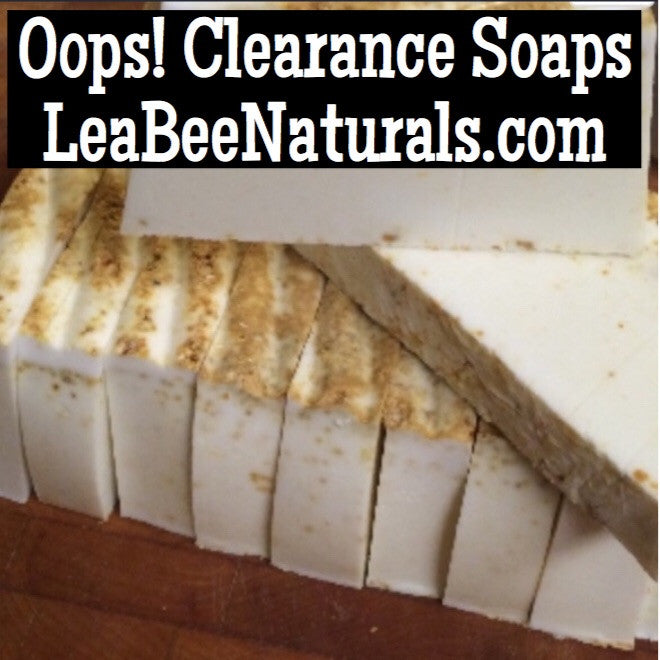 Oops! Clearance Soaps
Everyone makes mistakes, LeaBee included!  Given that all of our products are handmade, sometimes we have whoopsie daisy moments! Let our boo boos help you score deep savings on your favorite products!
Note: Our Oops! Soaps are a discounted product due to, but not limited to, stained/smeared label, broken up product, outdated/old labels, old or damaged packaging, soaps cut a bit too small for our standards, etc. that do not jeopardize the quality of the product. Please note that all Oops! products are final sales, with no exchanges or returns accepted.