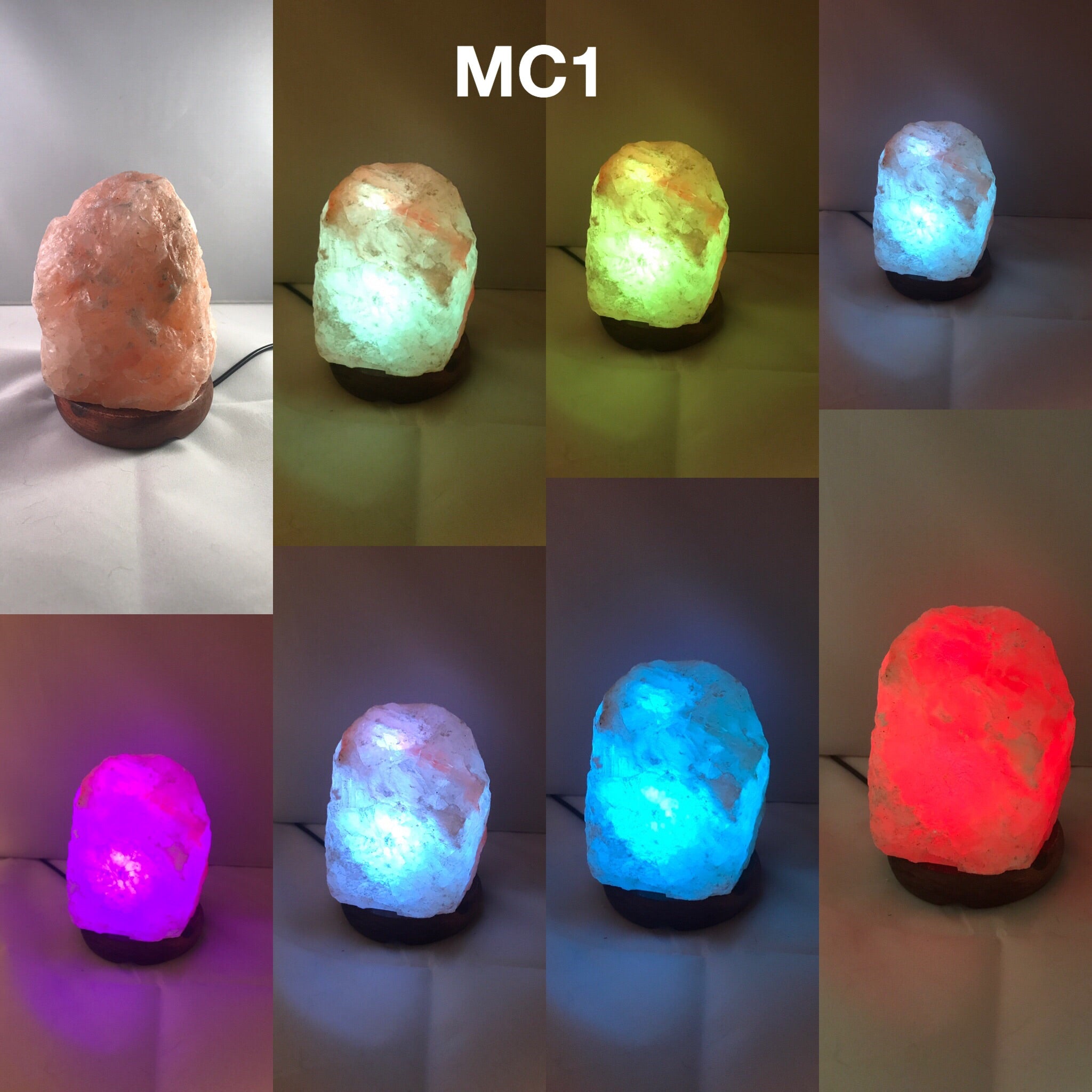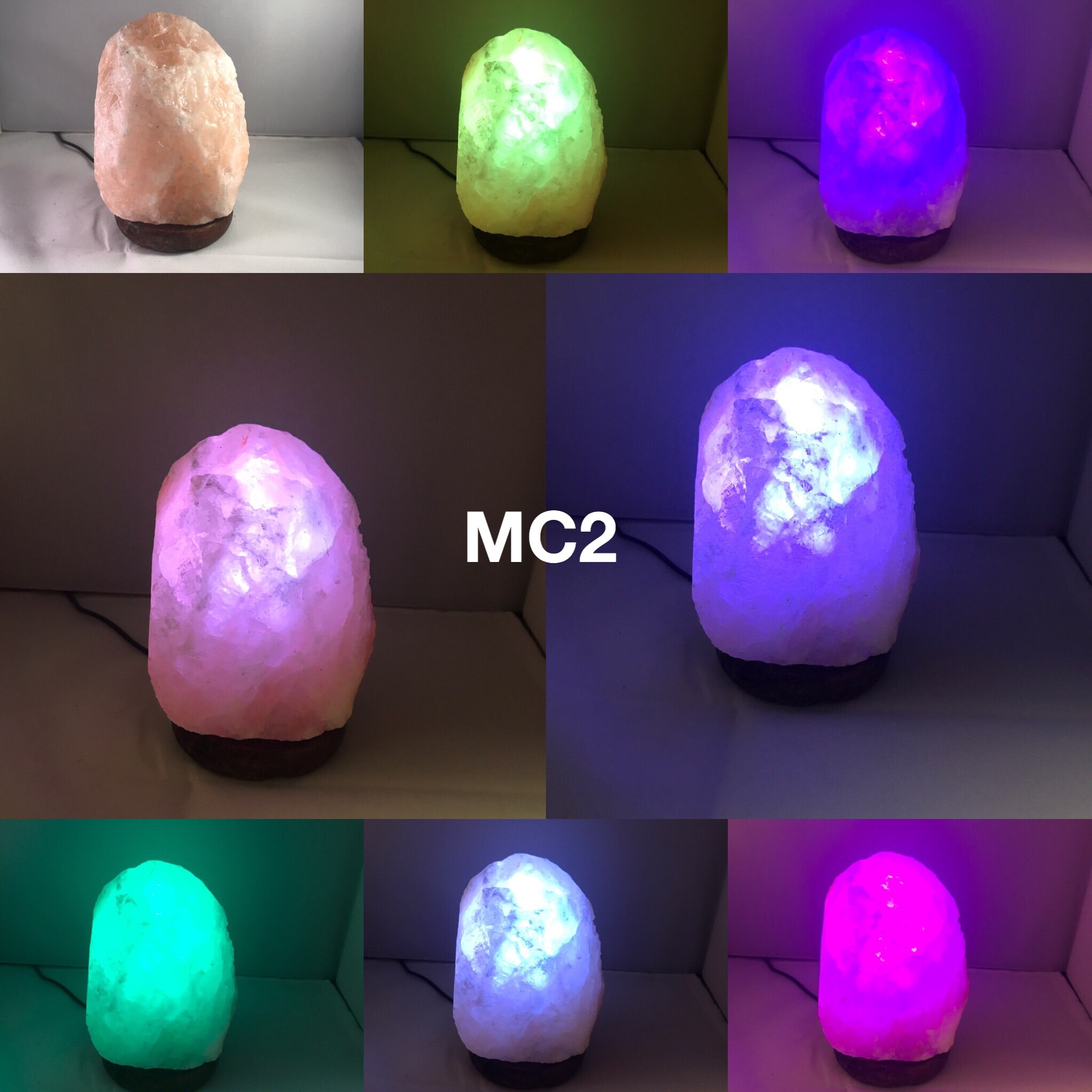 Multicolor Pink Himalayan Salt Lamp with USB plug
now in stock!!
These multi-colored Pink Himalayan salt lamps release negative ions into the air, creating an effect similar to an ionizer, purifying the surrounding air. This process is enhanced by the natural process of NACL resulting in the production of negative ions which eliminate the positive ions which are present in our environment, produced by computers, refrigerators, televisions and more. Thus, these lamps make the air clean, fresh and healthy to live in!

The soothing glow and striking shapes of our Himalayan Rock Salt Lamps will enhance the decor of any room, from home to office! These natural works of art not only look stunning but are known for their enormous benefits to our wellbeing & health.
Features:
-multi-colored - rotates through several colors!
- Special Material: salt lamp is made from Natural Himalayan salt crystals hand mined in the Himalayan mountains
- Air Purifier: Himalayan salt lamps purify the air to provide you with air that is healthy and easy for breathing by clearing natural allergens such as: smoke, pet dander, pollens, and other harmful pollutants
- Convenient: Plugs right into a USB port or wall adapter with no extra space needed. 
- Create a unique ambience: Make you feel peaceful and beneficial for sleep and counteracting the effects of electronics.
Weight: these weigh approximately 3lbs
Specifications:
- Material: 100% himalayan crystal salt
- Plug specification: USB Plug
- Bulb: 15 watt
Included:
1 x 15 Watt Light Multicolor Bulb
1 x Himalayan Salt Light
Features:
-Salt is in its natural mined form, showing the natural and unique beauty of each piece of rock salt
-Exquisite figure makes the lamp a great decoration for room or office. 

Specifications:
- Body Material: Crystal Salt
- Color: Amber
-Plug Type: US Standard
-Voltage: 110 V
-Connector Type: E12
-Lamps Power: 15W
- Light Color: Warm Light
-Switch Type: The Pedal Switch

Package Includes:
1 x Salt Lamp
1 x Light Bulb
1 x cord with USB plug