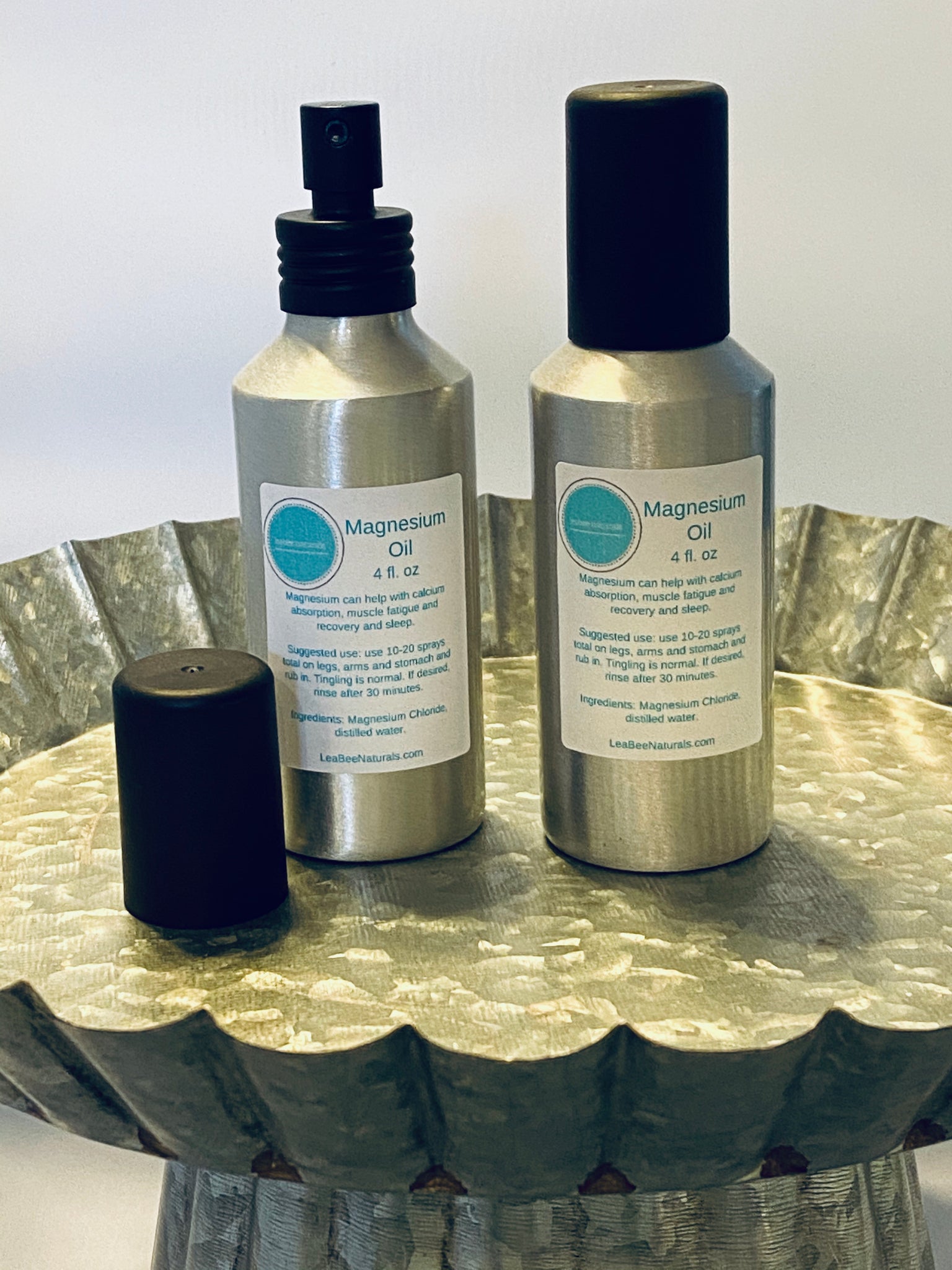 LeaBee Naturals Magnesium Oil Spray, Unscented - 4 ounces
Do you have problems getting a good night's rest? How about de-stressing and relaxing? Sore muscles, cramps, spasms?
Let's talk about magnesium. It's important, but why? It's essential for bone, teeth, muscle and joint health, as well as for reduced stress levels and optimal sleep. Even if you have a well balanced diet and take an oral supplement, the body has a hard time absorbing enough magnesium internally. It's also super easy to deplete your magnesium levels due to stress, lack of sleep, or consuming a lot of alcohol, caffeine or sugar. I think one of my favorite benefits is how it helps my muscles recover after my crossfit workouts.
That's where our Magnesium Oil Spray comes in. It absorbs quickly through your skin and helps to boost those levels. It's not actually an oil, but when first applied it feels a little slippery but absorbs quickly!
To use: apply 10-20 sprays on your arms, legs, stomach, even the soles of your feet and rub it in. You'll probably feel some tingling for the first few uses, that's a sign of your body being deficient. Don't worry - it's a good, warm and fuzzy tingle and will subside as your magnesium levels increase. If the tingling is too much, you can decrease the amount you apply and slowly increase. If desired, rinse off after 20-30 minutes.
Each bottle comes in a 4 fluid ounce aluminum spray bottle.
Ingredients are simple: 100% Magnesium Chloride and distilled water.