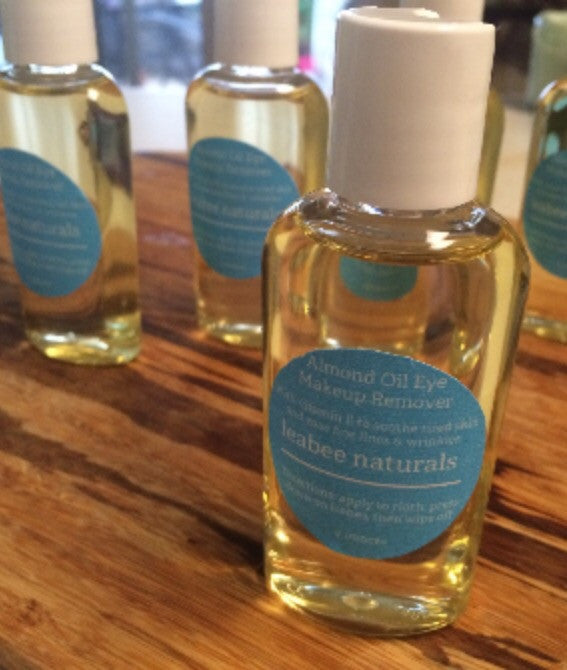 LeaBee's Vegan Almond Eye Makeup Remover
LeaBee's back with her all natural eye makeup remover!
An all natural blend of Almond oil and vitamin E, it's strong enough for the toughest waterproof mascara, yet gentle on those peepers.
The bonus? Each ingredient is GREAT for skin - while taking off your makeup you'll also be moisturizing and soothing those bags and fine lines and wrinkles! It's vegan, too!
Each bottle is 4 ounces, and a little goes a LONG way.
Just a reminder - almond oil is a main ingredient for those with nut allergies.
Check out our other goodies! LeaBeeNaturals.com