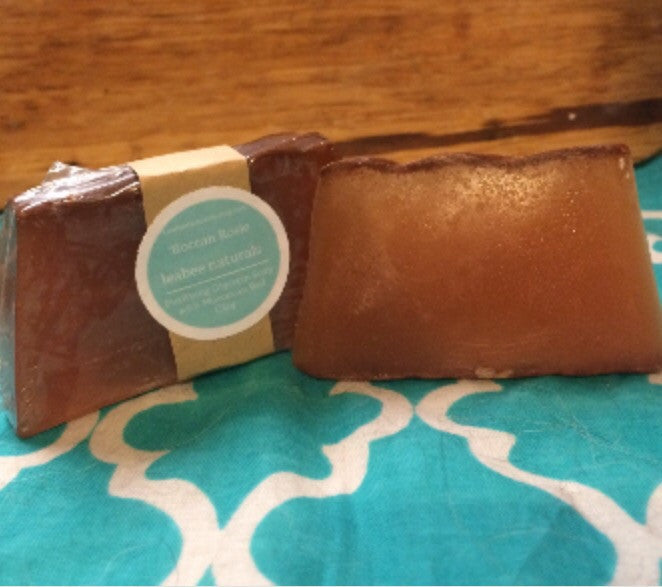 LeaBee's 'Roccan Rosie Moroccan Red Clay Purifying Soap
Say hello to 'Roccan Rosie, our newest addition to the LeaBee natural soap collection!
'Roccan Rosie combines our famous olive oil glycerin soap base with Red Moroccan Clay, which is known to draw impurities from the skin and minimize pores. We've added just a touch of Rose fragrance to invigorate the senses for a lovely cleansing experience.
All of our soaps are handmade in smalll batches. 
Each bar is 5 ounces and packed in a secure sanitary clamshell which makes it perfect for travel and storage.