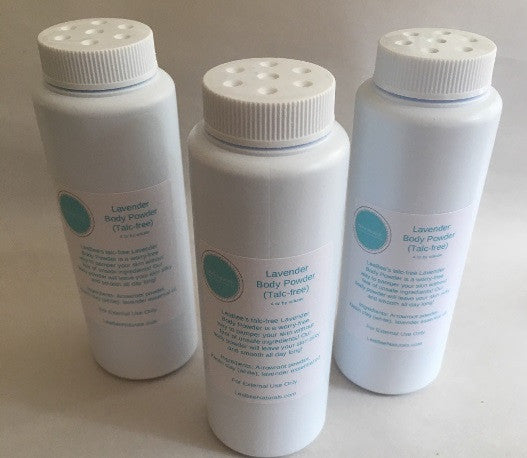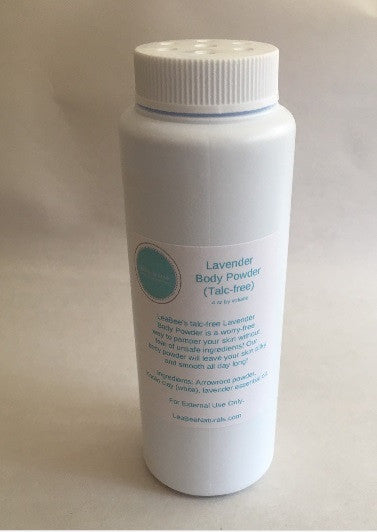 LeaBee's Lavender Body Powder - talc free!
LeaBee's talc-free Lavender Body Powder is a safe way to pamper your skin without fear of unsafe ingredients!
Our powder is simple - arrowroot powder, white kaolin clay and Lavender essential oil. The beauty is in how pure our product and ingredients are.
Our body powder will leave your skin luxuriously soft, silky smooth and dry all day long.
Each bottle comes with a standard sifting top that twists close and is 4 ounces by volume. 
For external use only.
Check out our full line of all natural products at LeaBeeNaturals.com!