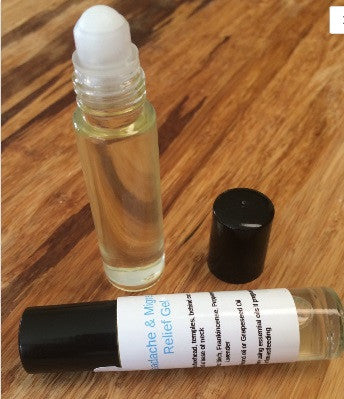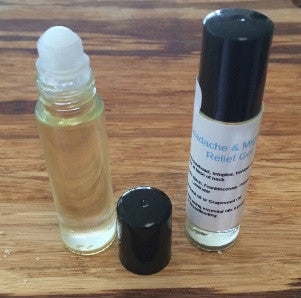 LeaBee's Headache & Migraine Relief Gel - Vegan
Do you suffer from headaches or migraines? LeaBee's Headache & Migraine Relief Gel is the all natural and faster alternative to your normal over the counter relief meds.
A blend of essential oils (including lavender, peppermint, birch, frankincense and Grapeseed oil in a convenient roller bottle goes on topically for quick relief! The convenient size (1/3 oz) is convenient for purses and will make it through airport security in your carryon. Tamper proof seal ensures safety and freshness.
Directions: Shake well, apply to forehead, temples, behind ears, at base of neck as needed and rub in. For even faster relief, use a warm compress after application.

Consult a doctor before using essential oils if breastfeeding or pregnant.
Check out our other goodies! LeaBeeNaturals.com