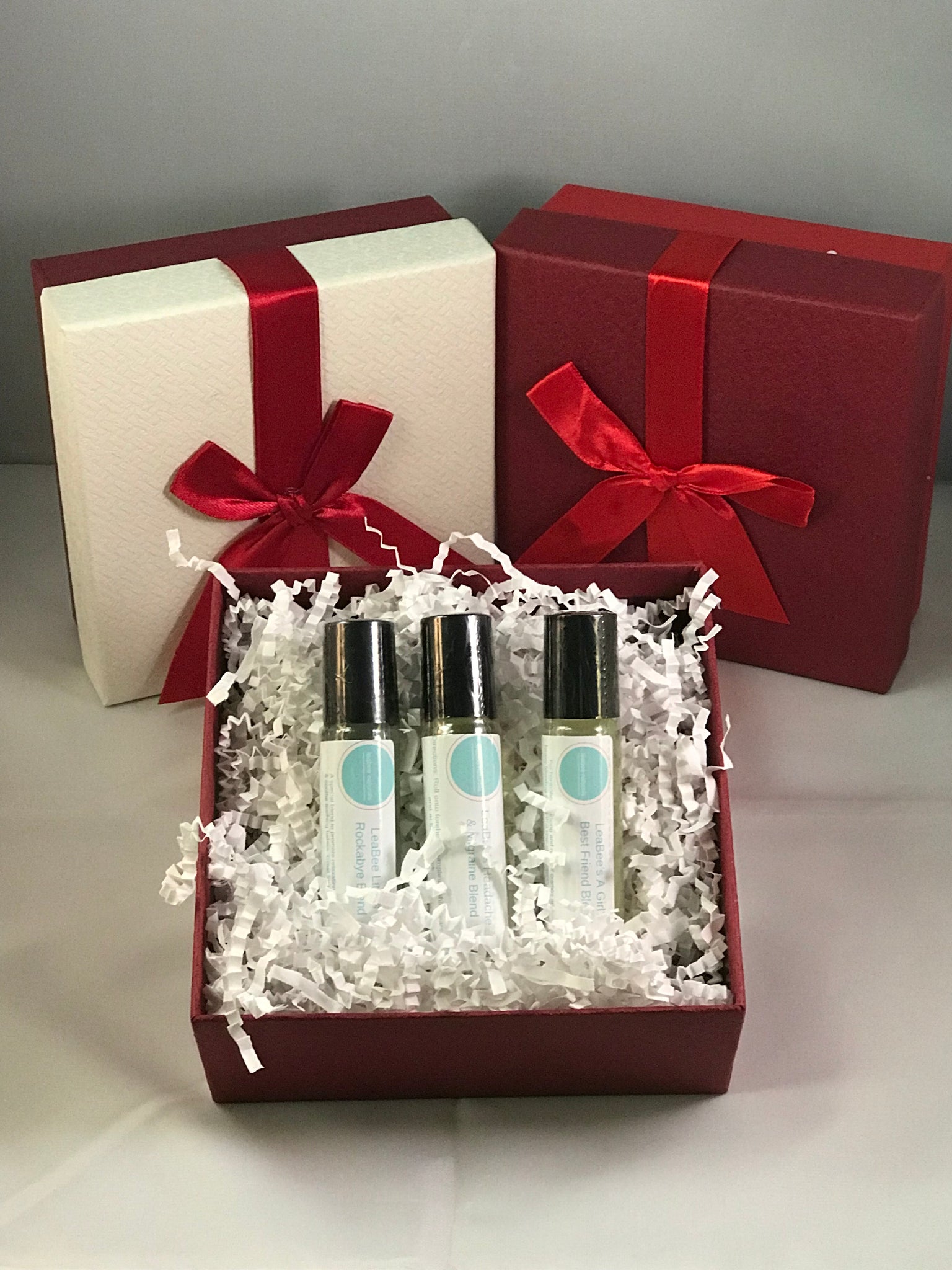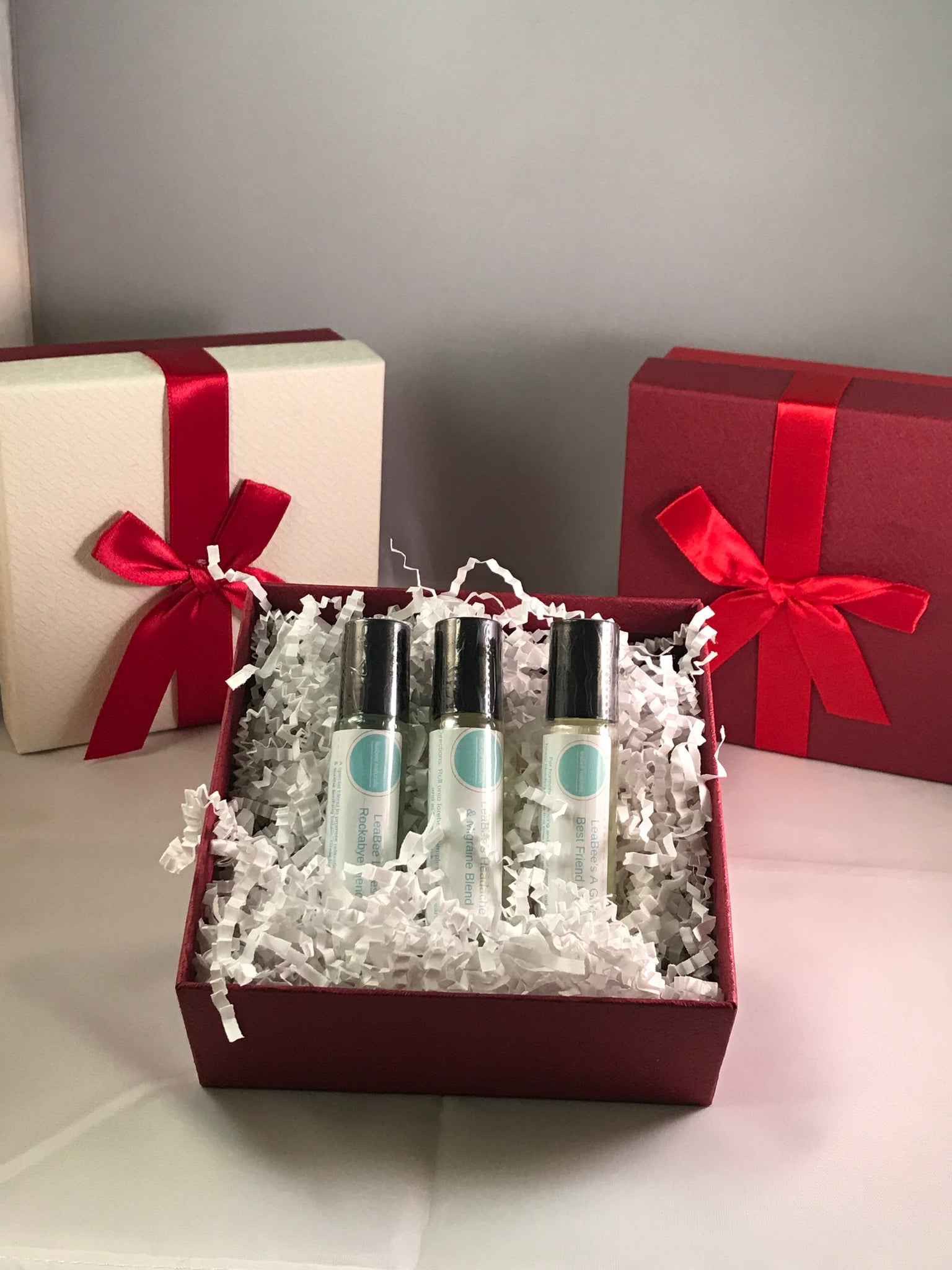 LeaBee's Aromatherapy Roll On Gift Set
LeaBee's aromatherapy roll ons are one of our best sellers, so it's only fair to curate a gift set for your favorite ladies this holiday season! Each festive gift box includes:
A Girl's Best Friend aromatherapy roll on for hormone balancing, PMS symptoms and menstrual cramps
LeaBee's Headache & Migraine Oil
LeaBee Littles Rockabye Blend for sleep, calm and anxiety for all ages
each roll on is packaged in a 1/3 ounce roller bottle and is premixed and diluted in grape seed oil and ready for use! Each collection comes packed in a festive stocking stuffer sized box and just needs a name tag!