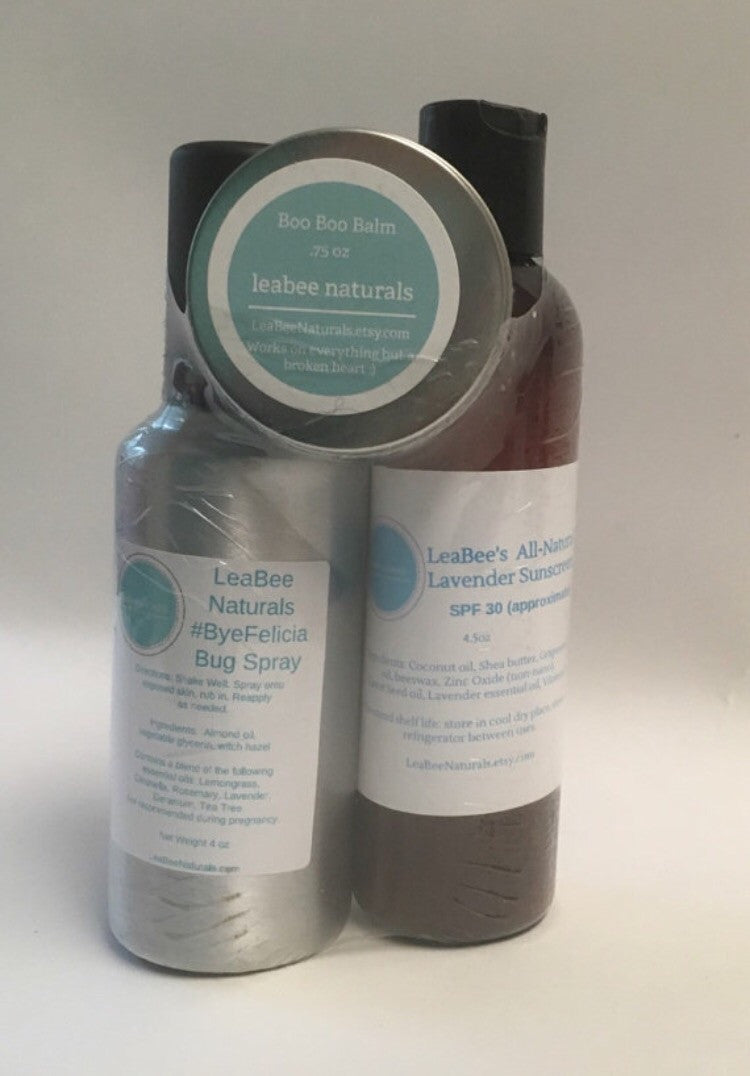 LeaBee Naturals Summer Essentials Kit
LeaBee's got the perfect bundle of all your outdoor essentials for summer! You'll want this arsenal for all your outdoor activities - days at the ball field, by the pool, camping, backyard barbecues and more! You definitely don't want to send the kids off to camp without it!
The summer essentials kit includes:
-4oz Bye Felicia natural DEET-free bug spray
-4.5oz All Natural Lavender Sunscreen (SPF approximately 35)
-.75 oz Boo Boo Balm - takes the itch out of bug bites, the sting out of sunburns and will fix just about anything else but a broken heart!
Details and ingredients for each product can be found at the individual product listings!
Check out our full line of products at LeaBeeNaturals.com