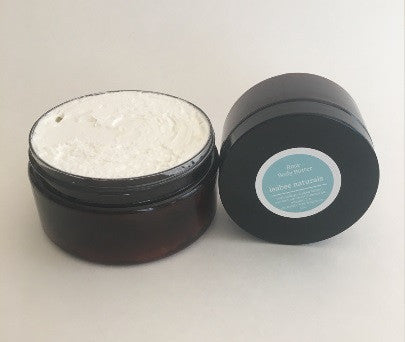 LeaBee Naturals Rose Body Butter
LeaBee's so excited to bring you a deep moisturizing, all natural body butter, just in time to protect and nourish your skin throughout the cold winter months!
We took our body butter on a test run at a National Holiday craft show, and boy was it a hit!
This rich body butter is unlike anything you've ever tried. Unlike a commercial moisturizer, which is mixed with water, our body butter only includes natural, moisturizing ingredients and your skin will know the difference!
We've combined the powerhouses of skin nourishment: shea butter, mango butter, sweet almond oil, coconut oil and vitamin E. LeaBee then lovingly beats it like it owes her money to create a fluffy, silky smooth butter that sinks deep and quickly into the skin. It even provides a barrier between your skin and the harsh elements. Say goodbye to that nasty winter wind burn!
Our fresh rose butter has just a hint of our phthalate-free fragrance oil and smells just as lovely as a fresh bouquet!
Our body butter is served in a low profile, wide mouthed 4 ounce or 8 ounce jar for easy access. A pea-sized amount will moisturize your hands and arms, so one jar will easily last you through the long winter months.
leabeenaturals.com