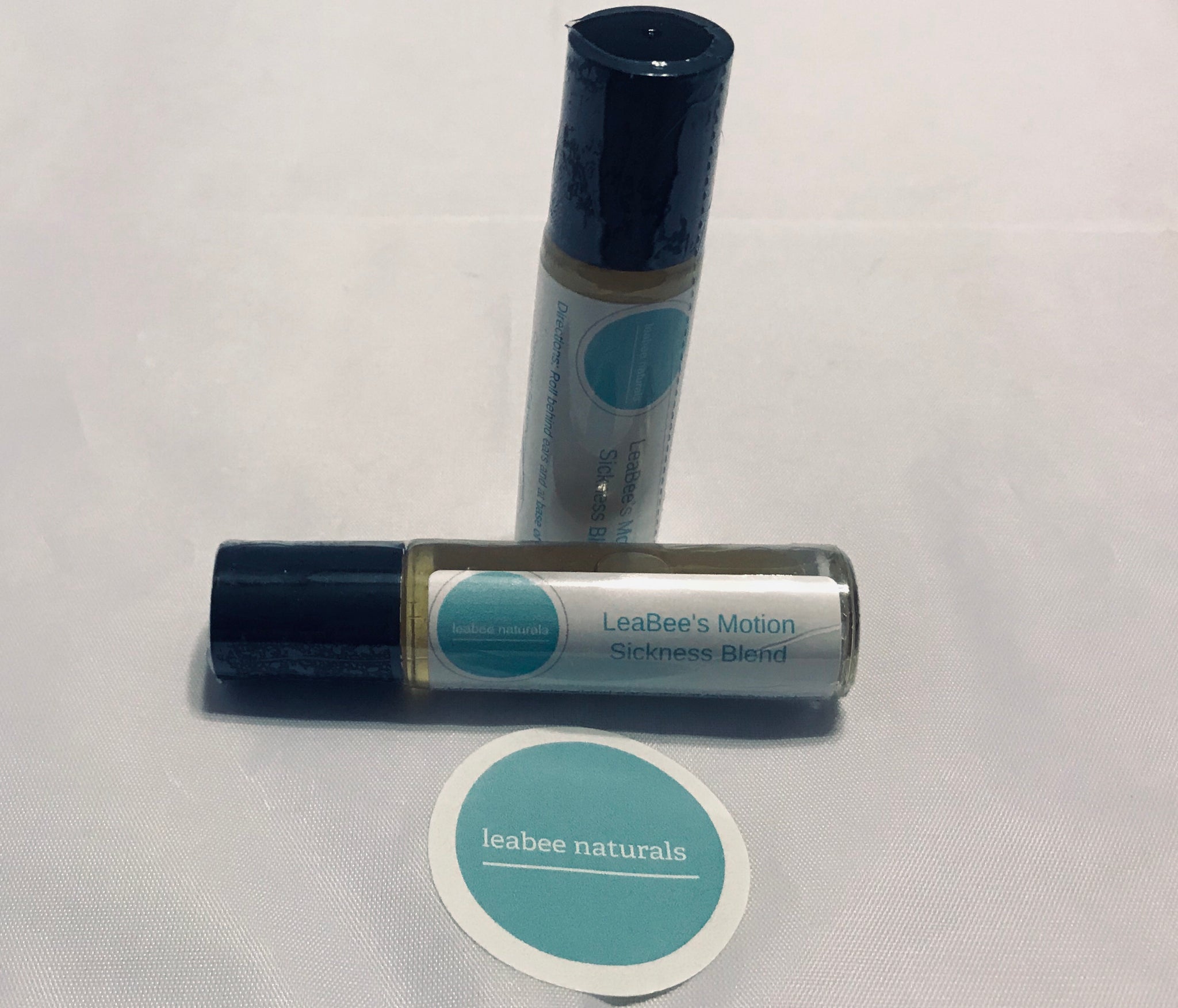 Leabee Naturals Motion Sickness Essential Oil Blend
Our Essential Oil Roll On was made to combat motion, cruise or any other type of motion sickness. 
For maximum benefits, apply generously, rolling on in a circular motion, 5x each, to temples, side and back of neck and behind the ears. Inhale deeply after each application.
Each roll on is in a 1/3 ounce roll on bottle.