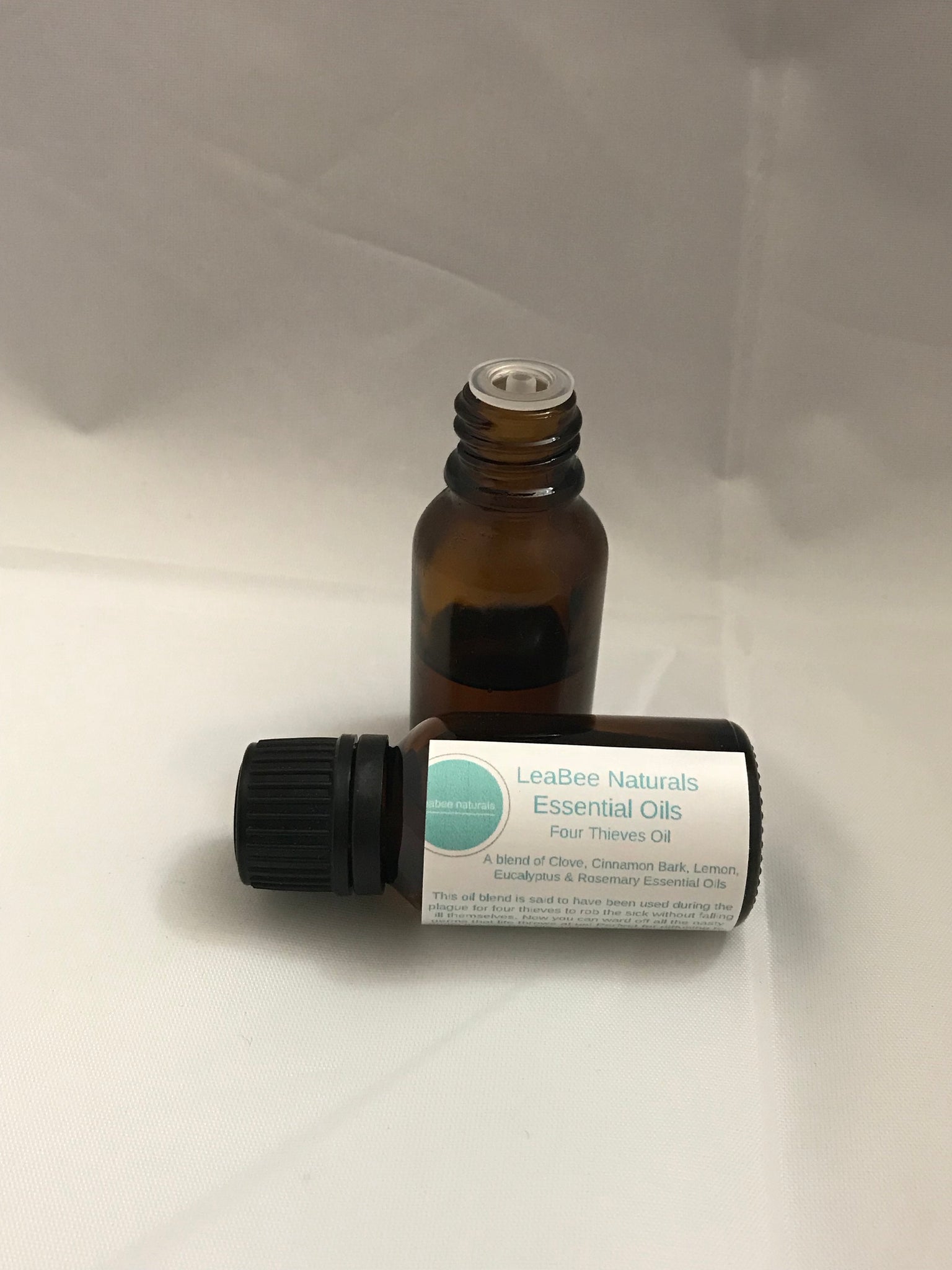 Four Thieves Essential Oil Blend
This oil blend dates back to the plague when four thieves used it on themselves and their garments to rob the ill without contracting the plague themselves. Now LeaBee is so excited to share it with you to help ward off the germs that life throws at us! 
It's perfect for cold and flu season - diffuse, add to your diffuser Jewelry or dilute and apply to the soles of your feet (DO NOT USE UNDILUTED ON SKIN) and enjoy the natural protection of nature's pharmacy! 
This oil has so many other uses, too! Add 15 drops to a spray bottle of warm water for a multipurpose cleaner! You can even add a few drops to your steam mop!
Each bottle is .5 ounces by weight. Compare to "Thieves" by young living or "on guard" by doterra. You'll save a bundle with the same oils and benefits!
Consult a physician if you're unfamiliar with oils, pregnant or nursing and never use topically undiluted.