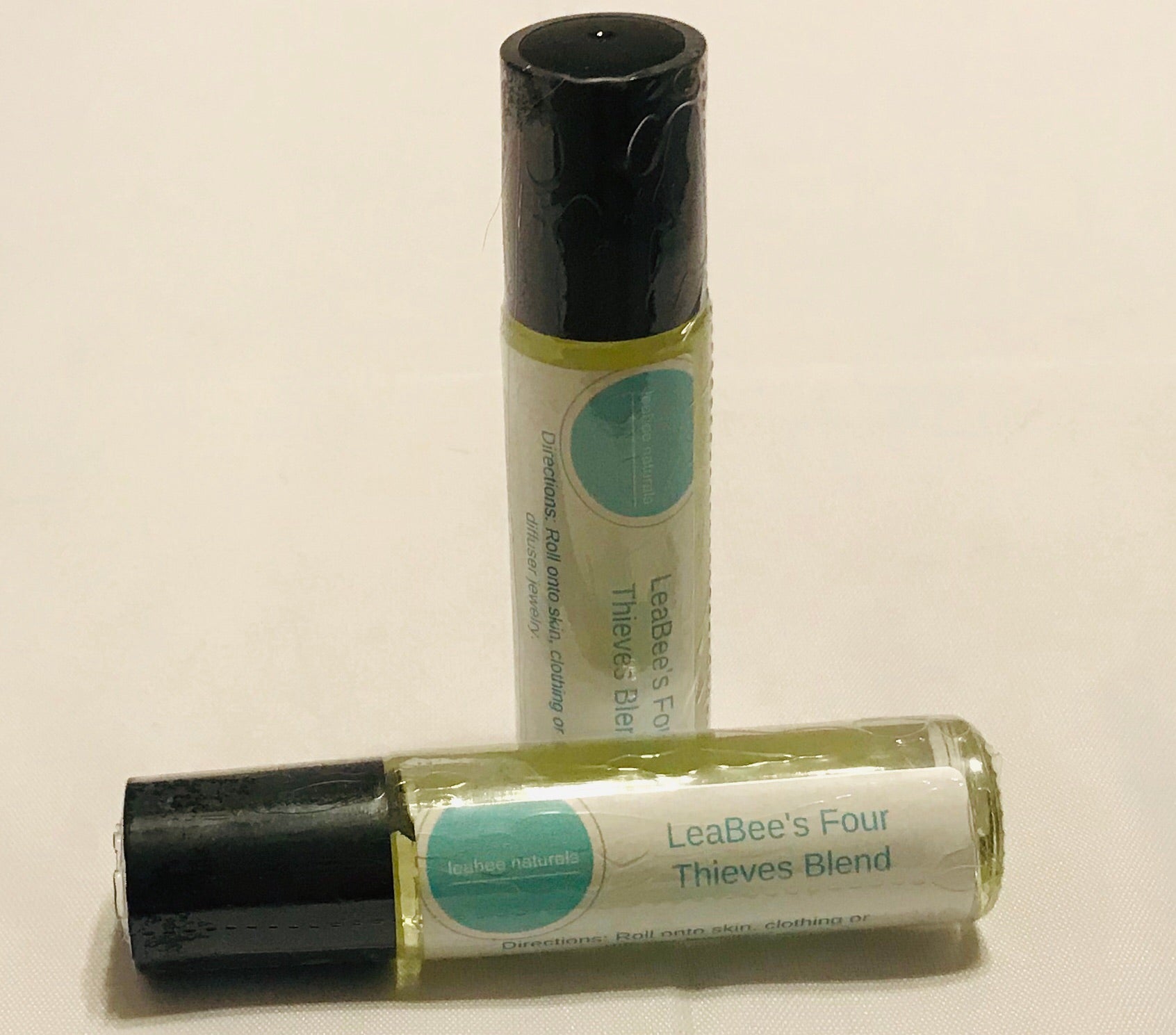 Four Thieves Blend Essential Oil Roll On • Essential Oil Roll On for Germs
Our Four Thieves Roll On comes prediluted in a 1/3 ounce roller bottle and ready for application, so you'll never leave the house without it! Stuck in an airplane with recycled cabin air? Working in a musty, old office space or a germ-infested school or hospital? Roll on some Four Thieves Blend and you're good to go! You'll love its ability to purify the air, take advantage of its topical cleansing properties, and fall in love with its cozy and comforting aroma.
Legend says that in France during the 15th century, thieves would sneak into graveyards to rob from the dead and dying. According to the tales, they protected themselves by creating a special aromatic combination composed of clove, rosemary, and other botanicals. Today, Thieves Roll-On is inspired by those legendary tales. Combining Clove, Cinnamon Bark, Lemon, Eucalyptus Radiata, and Rosemary essential oils, this roll-on gives you the assistance you need for any kind of day!

Suggested Use: roll onto wrists or back of neck. Consult a doctor before use if pregnant, breastfeeding or before applying to small children.