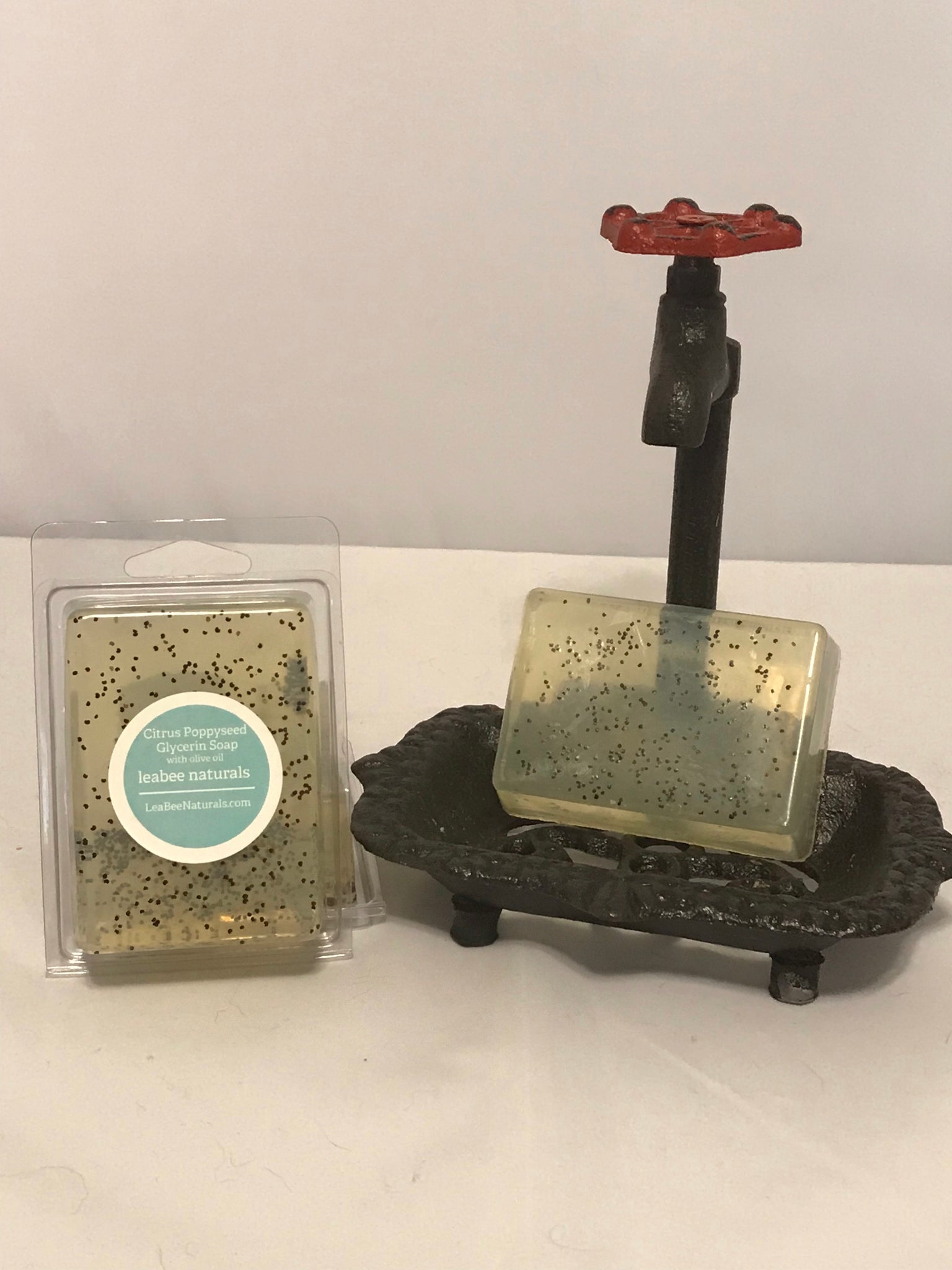 Citrus Poppyseed Soap with Olive Oil - Perfect facial cleanser! Great for sensitive skin!
Wake up with our Citrus Poppyseed soap! Made from a glycerin base with the insane moisture of olive oil, this soap is sure to be a hit! This soap is a favorite for face cleansing, as it helps clear breakouts, gently exfoliates and the bright citrus is a refreshing wakeup call!

A blend of lemon and sweet orange essential oils lend an energizing and uplifting scent, while the poppy seeds provide gentle exfoliating.
These make wonderful gifts, but you're sure to want to keep them all to yourself!
Each bar is 5 ounces and packed in a secure sanitary clamshell which makes it perfect for travel and storage.