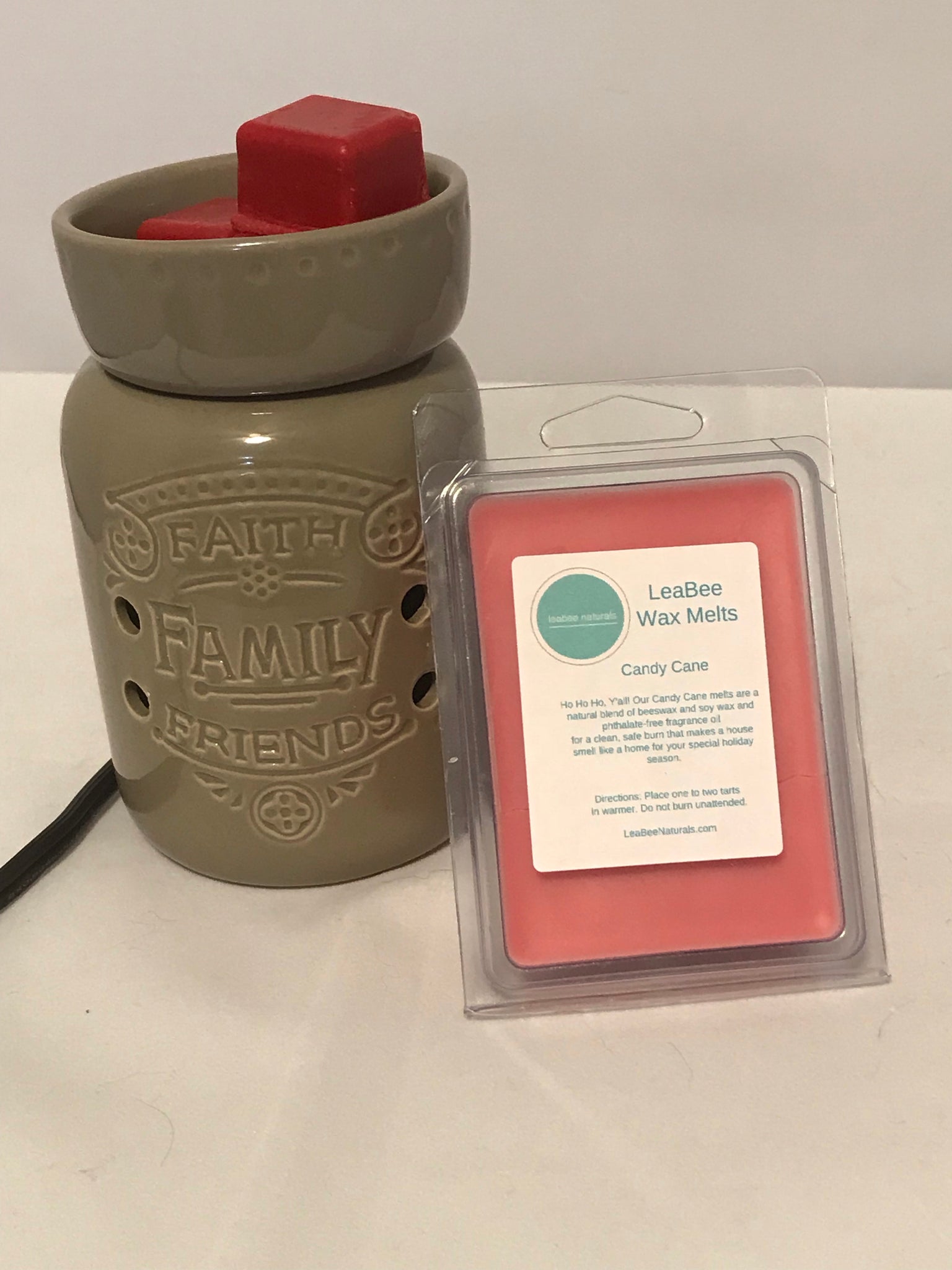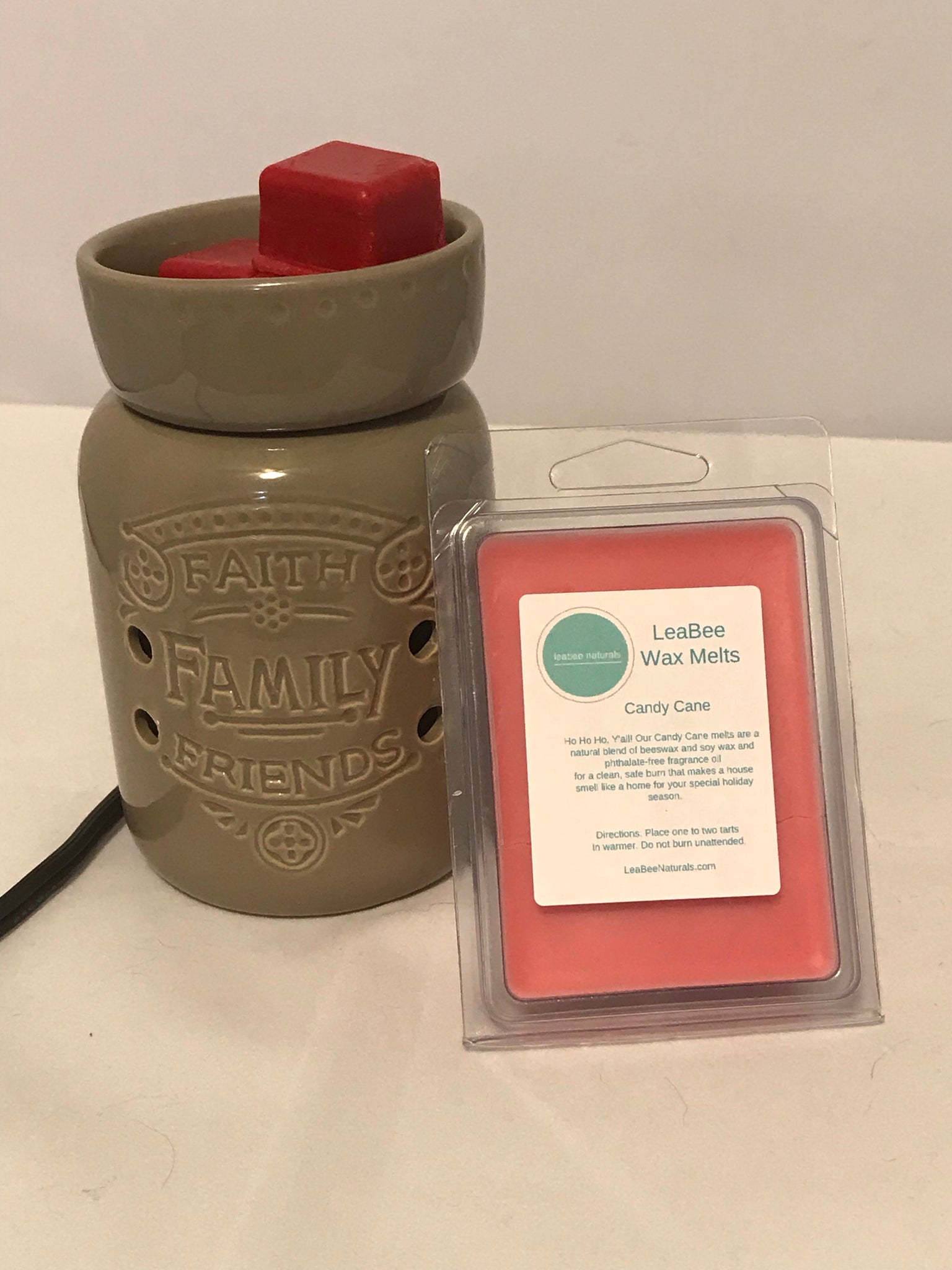 Candy Cane Wax Melts • LeaBee Naturals Beeswax and Soy Wax Melts • Holiday Wax Melts • Christmas Wax Tarts • Soy Wax Melts
LeaBee wax melts are here! They're delightful, and let me tell you why.
These tarts are handmade and hand poured with love and consist of a blend of beeswax and soy.
Here we have our seasonal Candy Cane bringing a a familiar holiday candy scent that will take you to a happy place full of memories!
Beeswax is known for its air purifying qualities when used as a wax melt or burned in candle form - the beeswax emits negative ions that take out that nasty junk floating through the air. It's been known to greatly alleviate sinus and allergy symptoms.
Soy wax is just natural and delightful. It gives a clean, safe burn without giving off the toxic junk that most commercial candles and tarts do, because they're made with paraffin, which literally is made from what's left at the bottom of the oil barrel when crude oil is made into fuel. Yuck. The EPA actually says burning more than one paraffin candle/wax tart at a time is TOXIC!  Also, Scentsy won't disclose the ingredients of their wax melts. Think about it.
Back to LeaBee Wax Melts. Each clamshell contains six wax melt cubes and is approximately 2.5 ounces (probably more...LeaBee is a heavy pourer!) So what are you waiting for, order yours today and make your house smell like home.
PS. You know the drill...don't burn wax warmers unattended.
Check out our other listings at LeaBeeNaturals.com