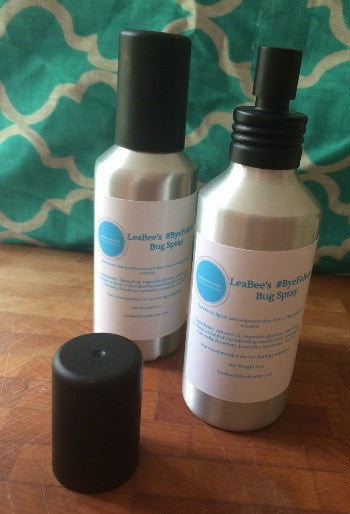 #ByeFelicia Natural Deet-Free Bug Spray - Vegan!
Anyone who knows LeaBee knows how much she loves the phrase, "bye Felicia!" Now you can say Bye Felicia to those pesky Mosquitos with LeaBee's all natural vegan bug spray!
A blend of lavender, teatree, lemongrass, citronella and geranium essential oils, almond oil and witch hazel, our natural bug spray is DEET free, safe for all ages and smells a heck of a lot better than commercial sprays! The almond oil moisturizes, too!
For use, just spray on and rub in. Reapply as needed.
Each bottle contains 4 ounces by weight and comes in a lovely reusable aluminum spray bottle.