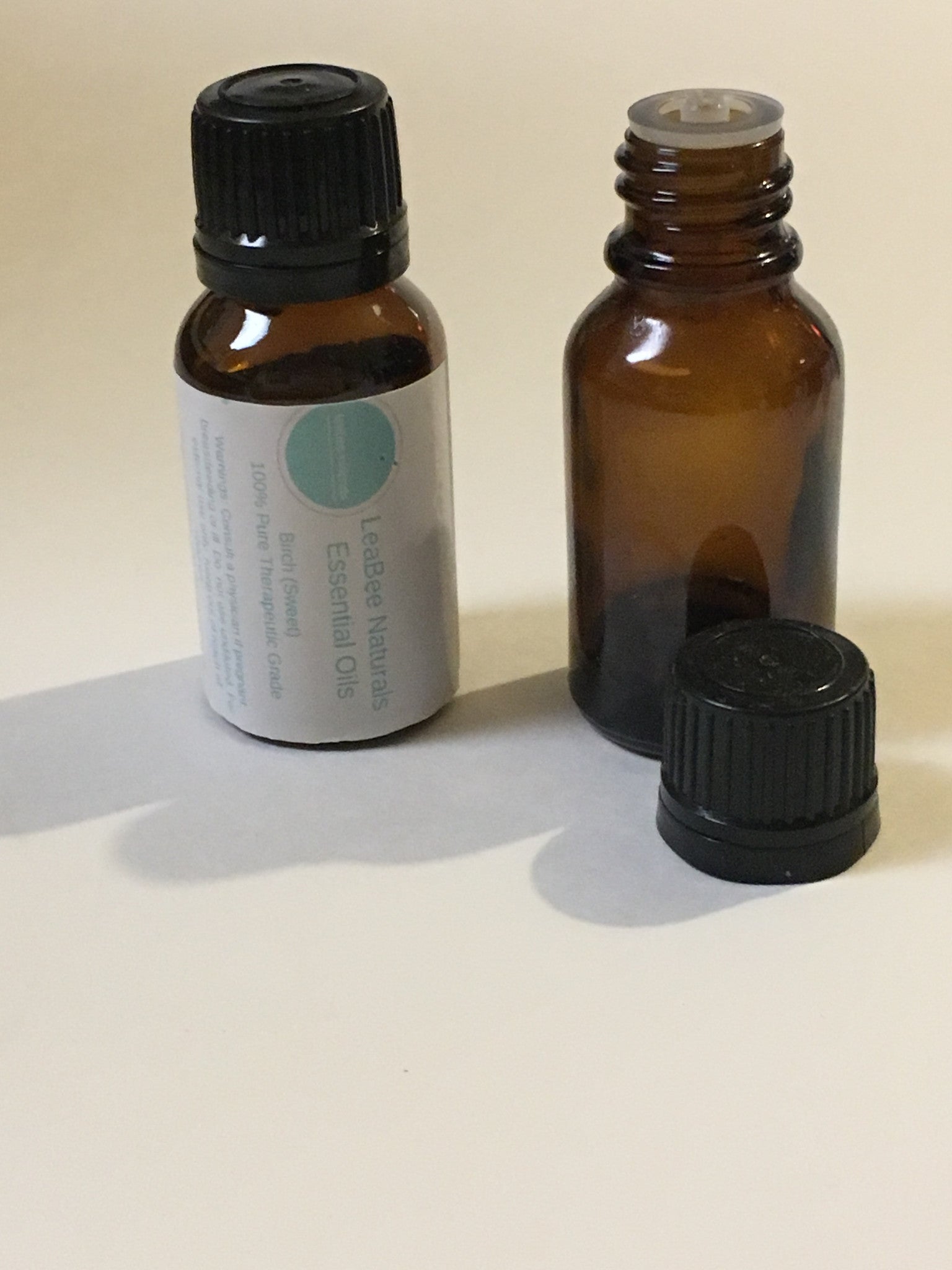 Birch (sweet) Essential Oil
The same pure therapeutic grade essential oils found in your favorite LeaBee Naturals products are now available for purchase! We strive to keep our oils affordable so you can safely use quality oils without breaking the bank.
Our Sweet Birch essential oil comes in a 15ml dropper bottle and is steam distilled in Russia.  Birch Sweet has a sweet, sharp, camphoraceous scent that is very fresh and similar to Wintergreen.  Birch's sweet wintergreen fragrance supports sore muscles and imparts a cool freshness that is instantly soothing and uplifting to the mind. It is perfect for adding to your favorite creams and salves or diffusing for mood enhancement. You'll find our birch oil in our Girls Best Friend blend and Headache & Migraine blend.
Cautions: Birch Sweet Oil is potentially toxic and may cause skin irritation. Use in dilution and consult a doctor prior to use during pregnancy.