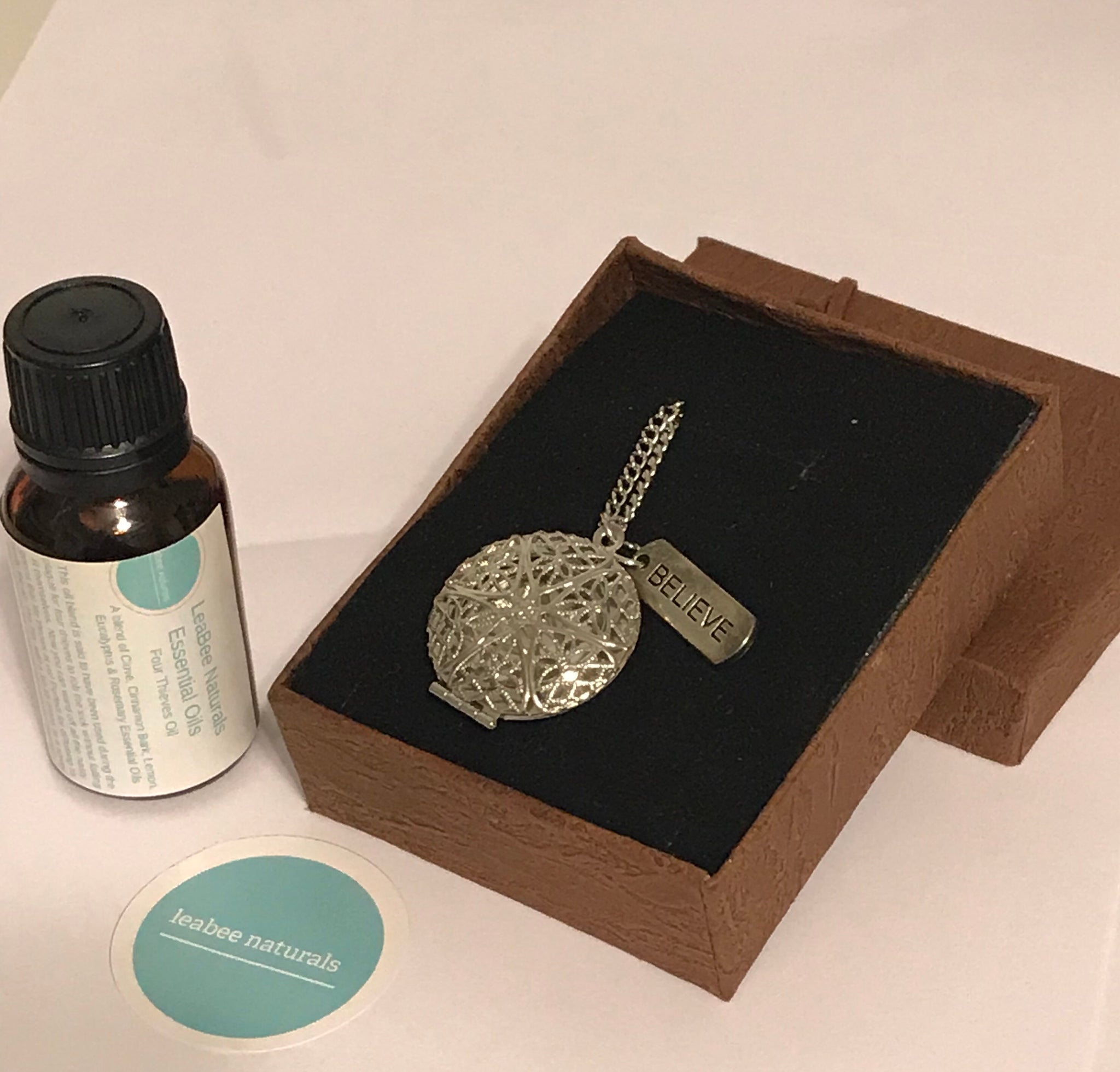 Believe Silver Plated Diffuser Necklace & Essential Oil set • 24" necklace • Aromatherapy Diffuser Jewelry Gift Set
Believe ... a perfect way to spend your time. Add an essential oil diffuser necklace for a little aromatherapy to make it even better!
Just one or two drops of your favorite essential oil dropped onto the wool felt pad and you can have hours of aromatherapy enjoyment anywhere you go. 
This locket comes on a 24" Silver plated chain and you can open the locket to swap out the color assortment of felt pads to match your outfit, mood or oil preference!
Each set comes with a .5 ounce bottle of the LeaBee Naturals essential oil of your choice.
Gift box not included.