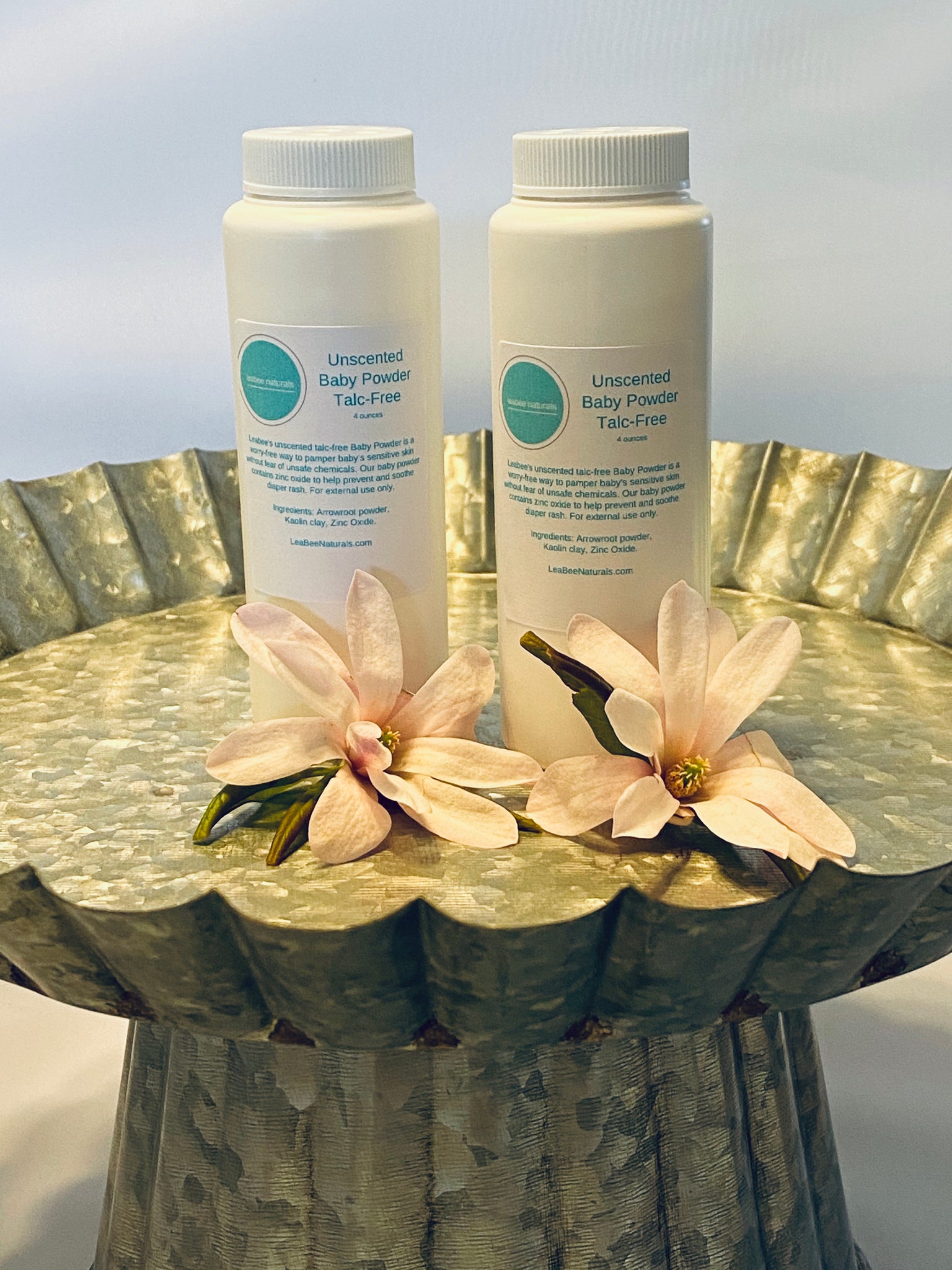 Baby Powder with Zinc - an Unscented, talc-free powder to prevent diaper rash!
We are so excited to be adding to our LeaBee Little's product line with our brand new Baby Powder! 
Our baby powder is a talc-free Unscented natural powder that is perfect for sensitive baby skin. We've combined our special recipe of arrowroot powder and kaolin clay to make a super gentle powder that also packs the secret weapon of zinc oxide to help dry up and prevent diaper rash by providing a protective barrier between baby's skin and moisture.
Our 4 ounce powder bottles don't take up too much room in a diaper bag and are perfect size for carry on luggage!